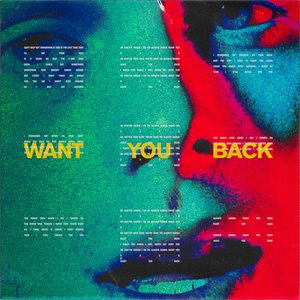 5 Seconds of Summer (also known as 5SOS) are a 4-piece Australian pop rock/pop punk band. Formed in Sydney, New South Wales, Australia in 2011, the band consists of Luke Hemmings (lead vocals, guitar), Michael Clifford (guitar, vocals), Calum Hood (bass guitar, vocals) and Ashton Irwin (drums, vocals). The group were originally YouTube celebrities, posting videos of themselves covering songs from various artists in 2011. From there, they gained a small following
Read Full Bio
5 Seconds of Summer (also known as 5SOS) are a 4-piece Australian pop rock/pop punk band. Formed in Sydney, New South Wales, Australia in 2011, the band consists of Luke Hemmings (lead vocals, guitar), Michael Clifford (guitar, vocals), Calum Hood (bass guitar, vocals) and Ashton Irwin (drums, vocals). The group were originally YouTube celebrities, posting videos of themselves covering songs from various artists in 2011. From there, they gained a small following, and rose to international fame when One Direction invited them on their Take Me Home Tour in 2013.

In February 2014, they released "She Looks So Perfect" as their debut worldwide single. It topped the charts in Australia, New Zealand, Ireland and the United Kingdom. Their self-titled debut studio album was released in June 2014, which peaked #1 in 11 countries.
Genre not found
Artist not found
Album not found
Search results not found
Song not found
Can't help but wondering if this
Is the last time that I'll see your face
Is it tears or just the pouring rain?
Wish I could say something
Something that doesn't sound insane
But lately I don't trust my brain
You tell me I won't ever change
So I just say nothing
No matter where I go, I'm always gonna want you back
No matter how long you're gone, I'm always gonna want you back
I know you know I will never get over you
No matter where I go, I'm always gonna want you back
Want you back
I remember the freckles on your back
And the way that I used to make you laugh
'Cause you know every morning I wake up
Yeah I still reach for you
I remember the roses on your shirt
When you told me this would never work
You know even when I say I've moved on
Yeah I still dream for you
No matter where I go, I'm always gonna want you back
No matter how long you're gone, I'm always gonna want you back
I know you know I will never get over you
No matter where I go, I'm always gonna want you back
Want you back
(I always gonna want you back, want you back)
(I always gonna want you back, want you back)
You know even when I say I moved on
You know even though I know that you're gone
All I think about is where I went wrong
You know even when I say I moved on
You know even though I know that you're gone
All I think about is where I went wrong
Yeah I still dream for you
No matter where I go, I'm always gonna want you back
No matter where I go, I'm always gonna want you back
I'm always gonna want you back
No matter how long you're gone, I'm always gonna want you back
I know you know I will never get over you
No matter where I go, I'm always gonna want you back
Want you back
(I always gonna want you back, want you back)
(I always gonna want you back, want you back)
(I always gonna want you back, want you back)
(I always gonna want you back, want you back)
Lyrics © Universal Music Publishing Group, Sony/ATV Music Publishing LLC, Broma 16, Warner Chappell Music, Inc.
Written by: Andrew Goldstein, Ashton Irwin, Asia Whitacre, Calum Hood, Jacob Kasher Hindlin, Luke Hemmings, Steve Mac

Lyrics Licensed & Provided by LyricFind
To comment on specific lyrics,
highlight them