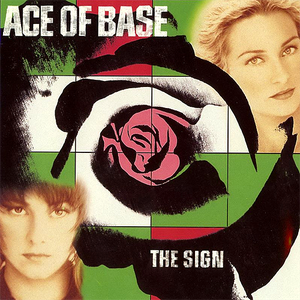 The Sign is a 1993 album by Swedish pop group Ace of Base, released as the band's debut album in North America, Japan, and some Latin American countries by Arista Records. The Sign contains songs from Ace of Base's debut album, Happy Nation (1992) and the new songs "Don't Turn Around", "The Sign", and "Living in Danger" as well as revised versions of "Voulez-Vous Danser" and "Waiting for Magic".
Genre not found
Artist not found
Album not found
Search results not found
Song not found
All That She Wants
Ace of Base Lyrics
She leads a lonely life
She leads a lonely life
When she woke up late in the morning light
And the day had just begun
She opened up her eyes and thought
"Oh, what a morning"
It's not a day for work
It's a day for catching tan
Just lying on the beach and having fun
She's going to get you
All that she wants is another baby
She's gone tomorrow, boy
All that she wants is another baby, yeah
All that she wants is another baby
She's gone tomorrow, boy
All that she wants is another baby, yeah
(All that she wants)
(All that she wants)
So if you are in sight and the day is right
She's the hunter, you're the fox
The gentle voice that talks to you
Won't talk forever
It is a night for passion
But the morning means goodbye
Beware of what is flashing in her eyes
She's going to get you
All that she wants is another baby
She's gone tomorrow, boy
All that she wants is another baby, yeah
All that she wants is another baby
She's gone tomorrow, boy
All that she wants is another baby, yeah (is another baby, yeah)
Ahh
Ahh
All that she wants is another baby (is another baby)
She's gone tomorrow, boy
All that she wants is another baby, yeah (is another baby, yeah)
All that she wants is another baby (is another baby)
She's gone tomorrow, boy
All that she wants is another baby, yeah (is another baby, yeah)
All that she wants
All that she wants
Lyrics © CONCORD MUSIC PUBLISHING LLC, Kobalt Music Publishing Ltd., Warner Chappell Music, Inc.
Written by: Brittany Scriven, Jonas Berggren, Justin Franks, Corey Gibson, Ulf Ekberg, Jenny Berggren, Malin Berggren

Lyrics Licensed & Provided by LyricFind
To comment on specific lyrics,
highlight them