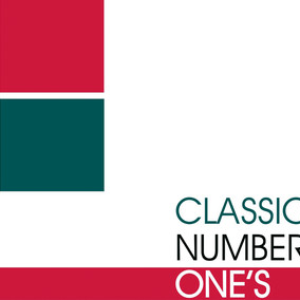 Classic Number 1's (International Version)
Adamski (born Adam Tinley, 4 December 1967, in the New Forest, England, United Kingdom) is an English dance music producer, prominent at the time of acid house for his tracks "N-R-G" and "Killer" (a collaboration with Seal).

Adamski enjoyed modest success with his first release, "Live and Direct" which was a collection of tracks recorded live at a small venue in Kentish Town, London. It contained a short, live version of his first single, "NRG", as well as "I dream of you"
Read Full Bio
Adamski (born Adam Tinley, 4 December 1967, in the New Forest, England, United Kingdom) is an English dance music producer, prominent at the time of acid house for his tracks "N-R-G" and "Killer" (a collaboration with Seal).

Adamski enjoyed modest success with his first release, "Live and Direct" which was a collection of tracks recorded live at a small venue in Kentish Town, London. It contained a short, live version of his first single, "NRG", as well as "I dream of you", which appeared on a free 4 track 7" vinyl single given away with the music paper, Record Mirror in 1989.

The cover of the single, NRG, featured a mocked up Lucozade bottle with the 'lucozade' words replaced with 'N-R-G'. This was a nod to the acid house culture where at raves alcohol wasn't consumed and bottled water and soft drinks were preferred.

Adamski toured many clubs with his portable keyboard set up, playing short sets, with an MC, Daddy Chester, and later on Seal. In front of his keyboard was a yellow car number plate, with the words 'ADAMSKI' on it. Early versions of future singles "Killer" and "Future Love Paradise" were played on some of the Seal dates, one date of particular note was at Cambridge Corn Exchange, in early 1990, when Seal leapt on to a smaller, lower catwalk stage, the coins in his pockets all spilled out, showering some of the front row literally with cash.

"Killer" crossed over into the mainstream music charts, becoming a massive worldwide hit. It is also featured on the second album, Doctor Adamski's Musical Pharmacy, with follow-up hits such "The Space Jungle" (which was Adamski singing Elvis' "All Shook Up" to a dance backing) and "Flashback Jack".

According to Adam Sky's MySpace page, Tinley made his first record aged eleven, in 1979, as part of the kinderpunk group "The Stupid Babies". Their song "Babysitter" was released on Fast Product Records, and played on the John Peel BBC Radio 1 show.

In the late 1980s, Tinley adopted his stage name after the UFO enthusiast, George Adamski.

At the time of Adamski's signature song, "Killer", he worked with his brother, programmer and sound engineer, Mark Tinley. Pop music artist George Michael later successfully married "Killer"'s bass line, to the melody of The Temptations' "Papa Was a Rollin' Stone", on a live album featuring the surviving members of Queen.

Adamski's third album was Naughty. It featured a collaboration with Nina Hagen on "Get Your Body!" and plenty of club tunes, expanding from the artist's acid house roots into the pop and rock genres. Commercially, however, this album was not a big success.

Adamski's third album was issued in late 1998 on the ZTT Records label, famous for producing acts such as Frankie Goes to Hollywood and Art of Noise. Its title was Adamski's Thing and the style followed the trend started with Naughty, with lots of guitars, strings, raw vocals and introspective lyrics, but maintaining a rhythmic dance sensibility. The album spawned two singles, "Intravenous Venus" and "One Of the People".

In 2000, Tinley released his last single as Adamski, "In the City". The song charted in Italy, but did little business elsewhere. In the early 2000s, Adam Tinley decided to assume a new identity: he is now producing as Adam Sky.

As Adam Sky, his most recent album includes songs by the musician, Danny Williams.

He currently lives in Spain with his daughters, Bluebell Williams Tinley and Ariella Tinley. Adamski has recently set up his own label (Prostitute Records). His single, ApeX, was released on Kitsuné Music in 2006.

Recently, Adamski/Sky has been working very closely with VJ Ladypat, and the London based rapper, Niyi.

Credit: wikipedia
Genre not found
Artist not found
Album not found
Search results not found
Song not found