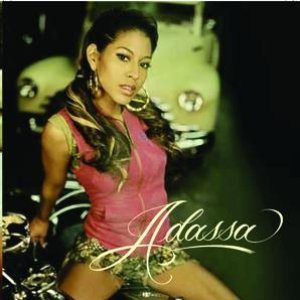 Adassa (born February 5 in Miami, Fl.) is a Colombian-American reggaeton artist. She was raised in St. Croix, Virgin Islands. Adassa has toured with artists such as Daddy Yankee, Lil' Flip, Pitbull, Ivy Queen, Don Omar, Lil' John, Kevin Little, Vico C, Baby Rasta y Gringo, Wisin y Yandel, Sasha, Baby Bash and Juvenile among others. She also made high-profile cameo appearances with Ciara and Missy Elliott on "1,2 Step" Don Candiani Reggaeton Remix
Read Full Bio
Adassa (born February 5 in Miami, Fl.) is a Colombian-American reggaeton artist. She was raised in St. Croix, Virgin Islands. Adassa has toured with artists such as Daddy Yankee, Lil' Flip, Pitbull, Ivy Queen, Don Omar, Lil' John, Kevin Little, Vico C, Baby Rasta y Gringo, Wisin y Yandel, Sasha, Baby Bash and Juvenile among others. She also made high-profile cameo appearances with Ciara and Missy Elliott on "1,2 Step" Don Candiani Reggaeton Remix, with Pit Bull on the title track record off of her debut album "Kamasutra", and along side Tego Calderon and Roselyn Sanchez.She was also successful in Europe with the song "Bounce" (Duet with the Turkish pop star Tarkan).
Genre not found
Artist not found
Album not found
Search results not found
Song not found
La Manera
Adassa Lyrics
Ah...
Yeah...
Es la manera k me miras,
It's the way you look at me baby,
You make me feel so good!
Es la manera en que me mira…as (Adassa)
Es la manera en que me toca…as (tocame)
This one goes out to all my lovers. Come on!
Coro: (x2)
Es la manera en que me mira…as
Es la manera en que me toca…as
Vete a casa baby soy la dueña de tu cuerpo
nadie mas te besara, complasera como yo …
Tempranico en la mañana
Desayuno en la cama
Te despierto con un beso como cada semana
Pues soy yo, la que escogiste pa'a amarla
que escogiste pa'a darla.que otra nunca supo esperal de ti.
Sabe que nunca te faltaria,
papi mira tu sabe! Que lo me das, Te Doy!
Tuya soy. Bien lo sabes, nunca te traisonare
siempre yo sere fielmente tu mujer dime otra ve lo que me hizo enamorarme de ti , Papi
el afrodiciaco que me hizo caer pol ti
el sabel que tu siempre piensas en mi,
es lo que me acelca maj y maj a ti
Coro (x2)
Y aun que veoj a una chica desde lejos
solo la miras, y sin decearla Papi y es por eso
Que tengo lo que tu quiera como quiera, bueno soy tu prisionera, soy tu fiera, en tu vida la primera, tu compañera
a loque no le guste que no mire!
no me importa lo que piense, lo que otros dice.
Pues yo vivo mi vida tranquila,
Siempre mirando arriba,
Con mi homre en la esquina
Nadie me topa no me derrivan
Mucho tiempo espere pa encontrate a ti
No te perdone porque se que me amaj a mi
Siempre te quere
yo sere todo para ti
Tu seras mi rey, todo para mi
jaja…
Coro X8-10 veces
Contributed by Cole O. Suggest a correction in the comments below.
To comment on specific lyrics,
highlight them