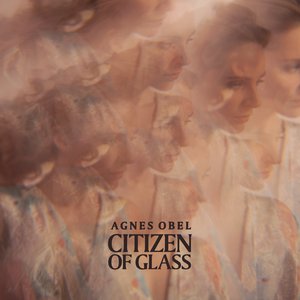 During her 2014 Tour, Obel began work on her third album : "I'm planning to work less with piano, and more with other kinds of old keyboards (...) I'm trying to find new instruments to work with, so it's sort of on the research phase and starting to write things." Agnes says also : "I have some clear ideas but I'm not sure it is a good idea to go into specifics on such an early stage. I mainly plan to work with old keyboards like spinet and harpsichord and then see where they take me." In June 2015, Obel
Read Full Bio
During her 2014 Tour, Obel began work on her third album : "I'm planning to work less with piano, and more with other kinds of old keyboards (...) I'm trying to find new instruments to work with, so it's sort of on the research phase and starting to write things." Agnes says also : "I have some clear ideas but I'm not sure it is a good idea to go into specifics on such an early stage. I mainly plan to work with old keyboards like spinet and harpsichord and then see where they take me."

In June 2015, Obel worked on her new album with a serial of mixing sessions. She recorded strings with new musicians : Frédérique Labbow, Kristina Koropecki and John Corban.

In June 2016, Agnes Obel has released a new single for her upcoming album. 'Familiar' is available in streaming service. This new song is recorded, produced and mixed by Agnes Obel and featuring violin by John Corban, cellos by Kristina Koropecki and Charlotte Danhier. The video clip is directed by her husband : Alex Brüel Flagstad. Hugo Cassavetti, from Telerama, wrote : "Agnes Obel, while remaining true to her fine style, expands her new musical fields. Percussions with a loud power rhythm a delicately acrobatic melody that the singer performs with a voice that was strangely moved. Yes, Obel, as splitted by technology, duet with her disturbing echoes with a male stamp."

In July 2016, Obel announced her third studio album, Citizen of Glass, to be released on 21 October 2016. About the mysterious title, Obel explains : "The title comes from the German concept of the gläserner bürger, the human or glass citizen. It's actually a legal term about the level of privacy the individual has in a state, and in health it's become a term about how much we know about a person's body or biology or history – if they're completely made of glass we know everything."

Among violins, cellos, harpsichords, spinet and celesta : Agnes Obel used, for the time, a very rare Trautonium. A delicate, metal-keyed synthesiser from the late 1920s.

The tracklist of Citizen of Glass will be : Stretch Your Eyes (aka Spinet Song), Familiar, Red Virgin Soil, It's Happening Again, Stone, Trojan Horses, Citizen Of Glass, Golden Green, Grasshopper, Mary.

In September 2016, Agnes has released a new single : "Golden Green". In Dansende Beren, Niels Bruwier writes : "The sound of glass is never far away. The song is about the way we always find other better lives than ours(…)she brings out her dreamy voice, it's actually just the perfect classic pop song without embellishment. Enchanting, elysisch and paradise-like."
Genre not found
Artist not found
Album not found
Search results not found
Song not found
Stretch Your Eyes
Agnes Obel Lyrics
The darkness and the ghost
They dance so sweet and slow
Dug-out from below there
To damn the gods
A grip that will hold
That is so tight and close
Around my throat with
The weight of all our lives
You could give to my heart
Thousand words or more
You could give to my heart
Thousand words or more
The drum you stroke
Damn, that beat so old
In the ground it grows there
To damn the sun
The gates of gold
In your head you hold
A kingdom molten
May the gods be on your side
You could give to my heart
Thousand words or more
You could give to my heart
Thousand words or more
Lyrics © Universal Music Publishing Group
Written by: AGNES CAROLINE THAARUP OBEL

Lyrics Licensed & Provided by LyricFind
To comment on specific lyrics,
highlight them