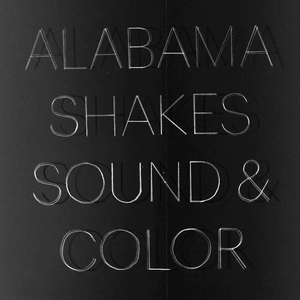 Alabama Shakes is an American rock band formed in Athens, Alabama, United States in 2009. The group consists of lead singer Brittany Howard, guitarist Heath Fogg, bassist Zac Cockrell, and drummer Steve Johnson. Here is some background information on Alabama Shakes from the Hold On Songfacts: The R&B-inspired Rock band Alabama Shakes originated when lead singer/guitarist Brittany Howard approached bassist Zac Cockrell during a high school psychology class in Athens, Alabama and the pair began meeting after school to write songs. Howard and Cockrell then approached Punk-Rock drummer Steve Johnson, who was working at a local music store, to join
Read Full Bio
Alabama Shakes is an American rock band formed in Athens, Alabama, United States in 2009. The group consists of lead singer Brittany Howard, guitarist Heath Fogg, bassist Zac Cockrell, and drummer Steve Johnson.

Here is some background information on Alabama Shakes from the Hold On Songfacts: The R&B-inspired Rock band Alabama Shakes originated when lead singer/guitarist Brittany Howard approached bassist Zac Cockrell during a high school psychology class in Athens, Alabama and the pair began meeting after school to write songs. Howard and Cockrell then approached Punk-Rock drummer Steve Johnson, who was working at a local music store, to join the band. The trio recorded some of their songs in a studio in Decatur, Alabama and subsequently recruited guitarist Heath Fogg on his return to Athens from college in Tuscaloosa. Originally christened "The Shakes," the band later renamed themselves The Alabama Shakes in order to differentiate themselves from other bands with their original name.

The Alabama foursome gained widespread media attention after releasing a self-titled four-song EP in September 2011 and Rough Trade Records in the United Kingdom and ATO Records in the United States signed them two months later. Hold On was released as the first single from their debut album, Boys & Girls .
Genre not found
Artist not found
Album not found
Search results not found
Song not found
A new world hangs outside the window
Beautiful and strange
It must be I've fallen away
I must be
Sound and color with me for my mind
And the ship shows me where to go when I needn't speak
Not far now
Not far now
Not far now
Far, far now
Far, far, far, far now
Far, far, far, far out
Sound and color
With me in my mind
Sound and color
Try to keep yourself awake
Sound and color
This life ain't like it was
Sound and color
I wanna touch a human being
Sound and color
I want to go back to sleep
Sound and color
Ain't life just awful strange?
Sound and color
I wish I never gave it all away
Sound and color
No more to see the setting of the sun
Sound and color
Life in
Sound and color
Life in
Sound and color
Life in
Sound and color
Sound and color
Sound and color
Lyrics © Universal Music Publishing Group
Written by: Brittany Amber Howard, Heath Allen Fogg, Steven William Johnson, Zachary Riley Cockrell

Lyrics Licensed & Provided by LyricFind
To comment on specific lyrics,
highlight them