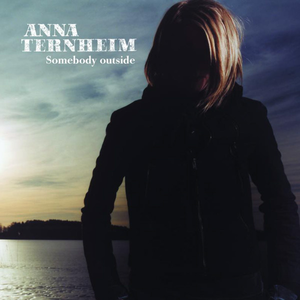 Anna Alexandra Ternheim (born in Stockholm, Sweden on 31 May 1978) is a Swedish singer-songwriter who performs in English.

She released her début album Somebody Outside in 2004. The Swedish Grammy jury awarded her as Best Newcomer of the year, and was nominated for Best Female Artist, Best Lyricist and Best Songwriter of 2005. She also won the P3 Gold award for Best Newcomer 2004.

For her second album, Separation Road released on September 27
Read Full Bio
Anna Alexandra Ternheim (born in Stockholm, Sweden on 31 May 1978) is a Swedish singer-songwriter who performs in English.

She released her début album Somebody Outside in 2004. The Swedish Grammy jury awarded her as Best Newcomer of the year, and was nominated for Best Female Artist, Best Lyricist and Best Songwriter of 2005. She also won the P3 Gold award for Best Newcomer 2004.

For her second album, Separation Road released on September 27, 2006, she was awarded Best Female Artist and Best Lyricist of the Swedish Grammy jury, again she was nominated for Best Songwriter and Best Album. She received the award for Best Female Artist at the Swedish National Radio's P3 Gold Awards the same year.

Her début US album, Halfway to Fivepoints, was released on April 22, 2008.

"To Be Gone", "My Secret", "Girl Laying Down", "Today is A Good Day", and "Shoreline" (a Broder Daniel cover) remain her most popular songs.

Her song, "Quiet Night" was used in the second series of the Swedish version of Wallander starring Krister Henriksson.

''Words of Love'' featured in gameplay Silent hill:Downpour.

On December 18, 2009, her song "No, I Don't Remember" was featured on an episode of Dollhouse entitled "The Attic." This song was featured in July 2010 on a new DLC episode, for the Xbox 360 videogame Alan Wake, entitled "The Signal".

Her latest album, Leaving on a Mayday, was released on August 11, 2009. The album won Album of the Year at the 2009 Swedish Grammy Awards along with the award for Best Female Artist.
Genre not found
Artist not found
Album not found
Search results not found
Song not found
Leave the body, leave the mind
Leave the body, leave the mind
Every promise, every place behind
I just happen to feel so alone
For today for all days to come
I just wanna be, wanna be gone
I just wanna be, wanna be gone
Leave the quiet, leave the night
Leave the quiet, leave the night
Broken feelings of dreams out of sight
Pictures in your head at night
For tonight, for all nights to come
Erased for good and always gone
Erased for good and always gone
Leave the city, leave the cold
Leave the city, leave the cold
Young people far too old
Let me cross a very fine line
For today, for a lifetime
For today, for a lifetime
Leave the body, leave the mind
Let me leave the body, leave the mind
Every promise, every place behind
I just happen to feel so alone
For today, for all days to come
For today, for all days to come
I just wanna be, wanna be gone
Lyrics © O/B/O APRA AMCOS
Written by: ANNA TERNHEIM

Lyrics Licensed & Provided by LyricFind
To comment on specific lyrics,
highlight them