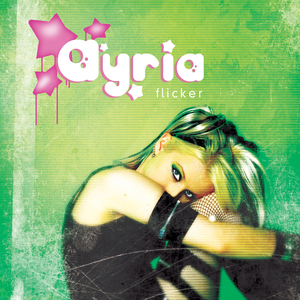 A singer/songwriter from Toronto, Ontario, Canada, Jennifer Parkin has become a true icon on the electronic music scene with her unique writing and performing style. In 2003, she began her project Ayria and shook the foundation of the electro-industrial scene by mixing striking feminine visuals, straight old-school industrial music with harsher, aggressive electro while still maintaining elements of electro-clash and 80's new wave.

Ayria has been
Read Full Bio
A singer/songwriter from Toronto, Ontario, Canada, Jennifer Parkin has become a true icon on the electronic music scene with her unique writing and performing style. In 2003, she began her project Ayria and shook the foundation of the electro-industrial scene by mixing striking feminine visuals, straight old-school industrial music with harsher, aggressive electro while still maintaining elements of electro-clash and 80's new wave.

Ayria has been intensively and successfully touring across the globe over the past 3 years gaining a very solid reputation for putting on energetic live performances. Ayria toured the U.S.A as the chosen supporting act for legendary electronic-goth band The Crüxshadows (over 80 shows) and supported Combichrist. Ayria has also toured U.K., Europe, Russia, Mexico and Japan. Not fitting into any one musical category has allowed Ayria to gain a very broad fan base of underground goth, various underground club scenes as well as more mainstream audiences who are all addicted to Ayria's infectious hooks.

Ayria has released three full length albums on the Belgian label [labelAlfa Matrix, including the highly acclaimed Hearts For Bullets released in September 2008. This release brings 12 hard hitting, tightly written and produced tracks each track uniquely evolving the Ayria sound. Hearts For Bullets was produced in Canada by none other than Sebastian R. Komor. Ayria hits straight and hard with Jennifer's in-your-face sonic approach hanging between minimal electro, gritty bass synth lines and forceful stomping beats while never straying from the extremely feminine side of the project. Extravagant, provocative, bitchy and edgy yet all gut wrenchingly emotional and lyrically insightful; she hits a target somewhere between influences of Nitzer Ebb, M.I.A., Miss Kittin and Ladytron.

Before Ayria:
Jennifer Parkin is also known for her earlier work in Epsilon Minus, having released two albums as the lead vocalist, before leaving to form Ayria. Jennifer was also featured as a guest vocalist on many other projects, including Implant, Glis, Parallel Project, Aiboforcen and the Mexican project Isis Signum. Ayria has completed remixes and added vocals for bands such as Angelspit and Celldweller.
Genre not found
Artist not found
Album not found
Search results not found
Song not found
It's Been Fun
Ayria Lyrics
I saw something in your eyes
That drew me into you in this light
There's desire in this pounding club
But alcohol and dancing don't mean love
Now I know you're not the one
But it's been lots of fun
A moment fleeting
And I know one day you'll find
Someone down the line
But it can't be me
The next day it's back to life
There's something shallow about club life
But next week I'll be back again
To find a new fake connection
Now I know you're not the one
But it's been lots of fun
A moment fleeting
And I know one day you'll find
Someone down the line
But it can't be me
Now please just turn away
You have to go away
You can't rescue me
One day you'll pass me by
We'll look each other in the eyes
But I won't feel a thing
You don't feel love the way that I do
I don't feel love the way that you do
We don't feel love the way that they do
Don't misread my mind
Think you're a great find
But we're moving on to find the next one
I know you like my face and the way I move
Could you heal my tears?
I don't think you could
Love me the next day
When the magic fades
And the hangover enhances mistakes
Contributed by Lila V. Suggest a correction in the comments below.
To comment on specific lyrics,
highlight them