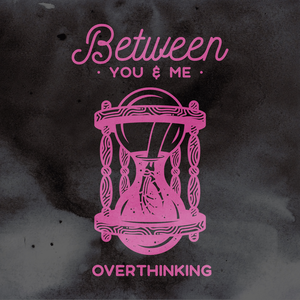 Pop punk band from Melbourne, Australia. Signed to Hopeless Records. They released their debut album, 'Everything is Temporary' in 2018.

Vocals - Jake Wilson
Guitar/Vocals - Jai Gibson
Guitar/Vocals - Chris Bowerman
Drums - Jamey Bowerman
Bass/Vocals - James Karagiozis
Genre not found
Artist not found
Album not found
Search results not found
Song not found
We have lyrics for 'Overthinking' by these artists:



Acid Ghost Summertime was when we met all drunk at that party she…
Adam Tell Fifteen minutes gone, lost myself again. Thinking negatives,…
Adna Many nights In my own head Wondering if its been really as…
Hands Like House I could have just held my tongue I should have just…
Ilish 1] I tend to care too much Every time we lose touch I…
Kurt Travis *intro* Now just go away With what happened it just never fe…
Relient K I was thinking Over thinking Cause there's just too many sce…

We have lyrics for these tracks by Me:

Hello Hello my loneliness So we meet again You haven't changed a b…
Hoo Ha Mirror, mirror, on the wall A vain bunch aren't we all Stari…
How many times Spin the wheel and tell me what you see in…
La Serena Porque me duele si me quedo pero me muero si me…
Like a Fox Wake up my dreams were so much harder than yours The…
Me Can't buy me love, love Can't buy me love I'll…
Naked Those fists won't reach where she lays tonight. Your Little…
One Thing I wanna be more real than all the others I wanna…
Rust never sleeps Do you think me faithful When I say I've missed you Do…
wishes Champagne wishes for everyone this year A toast to the cyni…

The lyrics can frequently be found in the comments below, by filtering for lyric videos or browsing the comments in the different videos below.