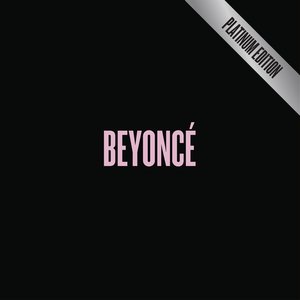 BEYONCÉ [Platinum Edition]
BEYONCÉ: Platinum Edition is the first box set by Beyoncé, released on November 24, 2014, by Parkwood Entertainment and Columbia Records. A reissue of her fifth studio album BEYONCÉ (2013), it was released in recognition of its one-year anniversary and is packaged with the audio and visual discs from the original record. The project additionally includes another CD including two newly recorded songs and four previously-released remixes, and a second DVD containing ten live performances filmed during The Mrs. Carter Show World Tour (2013–14).
Genre not found
Artist not found
Album not found
Search results not found
Song not found
Pretty Hurts
Beyoncé Lyrics
Ms. Third Ward, your first question:
What is your aspiration in life?
Oh, well my aspiration in life would be
To be happy
Mama said, you're a pretty girl
What's in your head it doesn't matter
Brush your hair, fix your teeth
What you wear is all that matters
Just another stage
Pageant the pain away
This time I'm gonna take the crown
Without falling down, down
Pretty hurts
We shine the light on whatever's worst
Perfection is a disease of a nation
Pretty hurts, pretty hurts
Pretty hurts
We shine the light on whatever's worst
You tryna fix something, but you can't fix what you can't see
It's the soul that needs a surgery
Blonder hair, flat chest
TV says bigger is better
South beach, sugar free
Vogue says
Thinner is better
Just another stage
Pageant the pain away
This time I'm gonna take the crown
Without falling down, down, down
Pretty hurts
We shine the light on whatever's worst
Perfection is a disease of a nation
Pretty hurts, pretty hurts (pretty hurts)
Pretty hurts (pretty hurts)
We shine the light on whatever's worst
We try to fix something, but you can't fix what you can't see
It's the soul that needs the surgery
Ain't got no doctor or pill that can take the pain away
The pain's inside and nobody frees you from your body
It's the soul, it's the soul that needs surgery
(It's my soul that needs surgery)
Plastic smiles and denial can only take you so far
Then you break when the fake façade leaves you in the dark
You left with shattered mirrors and the shards of a beautiful girl
Pretty hurts
We shine the light on whatever's worst (pretty hurts)
Perfection is a disease of a nation (pretty hurts)
Pretty hurts, pretty hurts
Pretty hurts (pretty hurts)
We shine the light on whatever's worst
We tryna fix something, but you can't fix what you can't see (pretty hurts)
It's the soul that needs a surgery
When you're alone all by yourself (pretty hurts, pretty hurts)
And you're lying in your bed (pretty hurts, pretty hurts)
Reflection stares right into you (pretty hurts, pretty hurts)
Are you happy with yourself? (Pretty hurts, pretty hurts)
You stripped away the masquerade (pretty hurts, pretty hurts)
The illusion has been shed (pretty hurts, pretty hurts)
Are you happy with yourself? (Pretty hurts, pretty hurts)
Are you happy with yourself? (Pretty hurts, pretty hurts)
Yeah, yes (ah, ah, ah)
Lyrics © Sony/ATV Music Publishing LLC, Kobalt Music Publishing Ltd.
Written by: Beyonce Knowles, Joshua Coleman, Sia Furler

Lyrics Licensed & Provided by LyricFind
To comment on specific lyrics,
highlight them