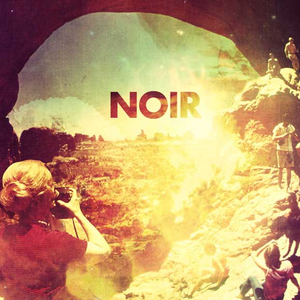 The Seattle based production duo Blue Sky Black Death is back to what they do best: cinematic, epic, shoegaze influenced instrumental hip hop. Although Kingston and Young God have always strayed from the expected by doing everything from indie synth pop to hardcore boom bap (with the likes of Guru, Jean Grae, Hieroglyphics, Jedi Mind Tricks, etc) they have always maintained an unrivaled level of quality and consistency with all of their work. Their 2008 instrumental record "Late Night Cinema" is commonly thought of as their master work to date with critics such as XLR8R Magazine saying "Late Night Cinema
Read Full Bio
The Seattle based production duo Blue Sky Black Death is back to what they do best: cinematic, epic, shoegaze influenced instrumental hip hop. Although Kingston and Young God have always strayed from the expected by doing everything from indie synth pop to hardcore boom bap (with the likes of Guru, Jean Grae, Hieroglyphics, Jedi Mind Tricks, etc) they have always maintained an unrivaled level of quality and consistency with all of their work. Their 2008 instrumental record "Late Night Cinema" is commonly thought of as their master work to date with critics such as XLR8R Magazine saying "Late Night Cinema may be categorized as "Hip Hop", but it's better suited for the opera hall than your trunk."
2011's Fake Four Inc. release of NOIR is the official followup to Late Night Cinema filled with epic soundscapes, cracking drums and soulful samples it is certain to make new fans notice while pleasing anyone who has ever been a fan of Blue Sky Black Death.
Genre not found
Artist not found
Album not found
Search results not found
Song not found
We have lyrics for these tracks by Blue Sky Black Death:



Halos Knock, knock, who is it? I'm back, stop the gimmicks I…
Honestly You were so close to the cliff I didn't even care…
Hot Night So why don't you lay with me Oh I will show…
I catch fire (feat. Holocaust) And the city did sink into the depths o…
It Wasn't White ...Or my mood will snare and stretch you, Until you're so…
Movements on the grayest of days it seemed so clear my reflection ra…
Stillness I will steal your spirits I'll rip your insides out I will…

The lyrics can frequently be found in the comments below or by filtering for lyric videos.