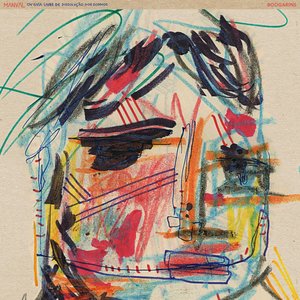 Manual ou Guia Livre de Dissolução dos Sonhos
Boogarins are a Brazilian (Goiânia - GO) psychedelic rock band formed in 2013 by Dinho Almeida (vocals, rhythm guitar) and Benke Ferraz (solo guitar). Later they were joined by Hans Castro (drums) and Raphael Vaz (bass guitar), forming a four-piece. In 2014, Ynaiã Benthroldo replaced Hans as drummer.
Genre not found
Artist not found
Album not found
Search results not found
Song not found
We have lyrics for these tracks by Boogarins:



6000 Dias I've seen you, I saw you, I see you Without little…
6000 Dias (Ou Mantra dos 20 Anos) 6000 dias Muitos meses Muitas horas Sem parar Sem Na iminên…
Avalanche A maior demonstração De propagação do ser é o eco Com ele…
Despreocupar Alto, tão alto Pra ninguém me enxergar Passo a passo Pra …
Erre Três dias e noite, andei, larguei a sorte Morte adentro, mer…
Falsa Folha de Rosto Eu hoje quis fazer Reinventar o que eu sentia Quis baixar o…
Fim Eu juro eu nunca quis ser bom Sempre desafinei Mas agora eu…
Hoje Aprendi De Verdade Não vou falar vou fazer Pois ação vale mais que mil…
Infinu Por trás do que eu sinto Por trás do que eu…
Inocência Vai se puder nessa história não têm fim Faz desse céu…
Lucifernandis Menina perdida no céu azul Muito moderna fugiu pro sul Ela c…
Mario de Andrade / Selvagem há dias que eu sinto meu corpo frio e morto pra…
Sei lá Percorrer Distorcer um sonho Vou viver por viver, sem dono …
Tempo Vou me libertar Do tempo dos Homens Só vou te encontrar Enqu…

The lyrics can frequently be found in the comments below, by filtering for lyric videos or browsing the comments in the different videos below.