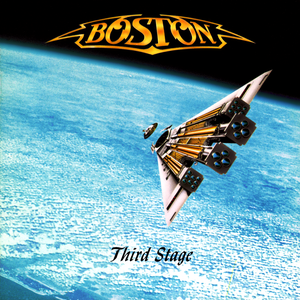 Boston's third studio album released in 1986 which feature the hit #1 song Amanda and hit #1 on Billboard 200. The whole album took 6 years to produce without the help of synthesizers or orchestral instruments.
Genre not found
Artist not found
Album not found
Search results not found
Song not found
Amanda
Boston Lyrics
Babe, tomorrow's so far away
There's something I just have to say
I don't think I can hide what I'm feelin' inside
Another day
Knowin' I love you
And I, I'm getting too close again
I don't want to see it end
If I tell you tonight
Would you turn out the lights
And walk away knowin' I love you?
I'm gonna take you by surprise
And make you realize
Amanda
I'm gonna tell you right away
I can't wait another day
Amanda
I'm gonna say it like a man
And make you understand
Amanda
I love you
And I feel like today's the day
I'm lookin' for the words to say
Do you want to be free, are you ready for me
To feel this way?
I don't want to lose you
So, it may be too soon, I know
The feeling takes so long to grow
If I tell you today
Will you turn me away
And let me go?
I don't want to lose you
I'm gonna take you by surprise
And make you realize
Amanda
I'm gonna tell you right away
I can't wait another day
Amanda
I'm gonna say it like a man
And make you understand
Amanda (oh girl)
You and I
I know that we can't wait
And I swear, I swear it's not a lie girl
Tomorrow may be too late
You, you and I girl
We can share a life together
It's now or never
And tomorrow may be too late (oh-oh)
And, feelin' the way I do
I don't want to wait my whole life through
To say I'm in love with you
Lyrics © Universal Music Publishing Group
Written by: Tom Scholz

Lyrics Licensed & Provided by LyricFind
To comment on specific lyrics,
highlight them