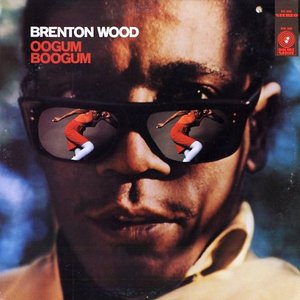 There are at least two artists with the name Brenton Wood: an American soul singer and songwriter, and a rock musician.

1.) Alfred Jesse Smith (born July 26, 1941 in Shreveport, Louisiana), better known by the stage name Brenton Wood, is an American singer and songwriter, best known for his two 1967 hits: Oogum Boogum Song and Gimme Little Sign.

When he was a child his family moved west to San Pedro in Los Angeles, California. In his high school years his family relocated to nearby Compton
Read Full Bio
There are at least two artists with the name Brenton Wood: an American soul singer and songwriter, and a rock musician.

1.) Alfred Jesse Smith (born July 26, 1941 in Shreveport, Louisiana), better known by the stage name Brenton Wood, is an American singer and songwriter, best known for his two 1967 hits: Oogum Boogum Song and Gimme Little Sign.

When he was a child his family moved west to San Pedro in Los Angeles, California. In his high school years his family relocated to nearby Compton, where Brenton became a member of the Compton High School track team and received several awards for his athletic achievements.

Following his high school graduation, Wood enrolled in Compton College. Soon after he took the stage name Brenton Wood, possibly inspired by the wealthy Los Angeles enclave of Brentwood (some sources state that the name is in honor of his "home county"). During his period there his musical interests began to manifest themselves. He was inspired by Jesse Belvin and Sam Cooke, and he began cultivating his songwriting skills, also becoming an accomplished pianist.

After signing with Double Shot Records he had a hit with "The Oogum Boogum Song" in the spring of 1967. It reached number 19 on the R&B charts and number 34 on the pop listing. His biggest hit came in September the same year. "Gimme Little Sign" hit #9 on the pop chart and also #19 on the R&B charts. In the song gimme little sign is not sung, instead the chorus repeats "give me some kind of sign".

"Gimme Little Sign" was later covered by Danielle Brisebois who had a hit with it in 1994. "Gimme Little Sign" was also recorded by Ricky Nelson.

Some of his more unknown songs are also worth listening to, such as "Me and You," "Baby You Got It," and "18 With a Bullet."
Genre not found
Artist not found
Album not found
Search results not found
Song not found
I Think You've Got Your Fools Mixed Up
Brenton Wood Lyrics
I think you got your fools mixed up
You must think I'm somebody else
I'm not the same fool you know
That couldn't help himself
And followed you around like a dog
Strung on a chain
And wagged his cute little tail
Whenever you called his name
But baby, that will be no more
Remember when you walked out that door
I was on my knees, I said, "Now baby, please"
You just looked at me and said, "No score"
And then you said
It's no joke and maybe one day you'll be back again
But baby, I got lucky again
I made myself a million tens
And another thing I want to say
I found myself another friend, woo, hoo
I think you got your fools mixed up
You must think I'm somebody else
I think you got your fools mixed up
You must think I'm somebody else
I think you got your fools mixed up
You must think I'm somebody else
Lyrics © CONCORD MUSIC PUBLISHING LLC
Written by: ALFRED J SMITH

Lyrics Licensed & Provided by LyricFind
To comment on specific lyrics,
highlight them