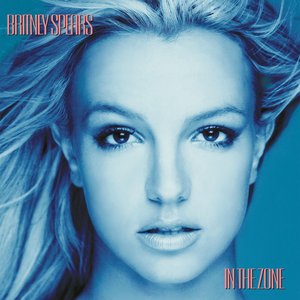 "In the Zone" is the fourth studio album by American pop singer Britney Spears. It was released worldwide in November 16, 2003, by Jive Records; the album was released two days later in the United States. Spears took more control of the album as she co-wrote 8 of the 12 songs on the album. "In the Zone" had more success with singles than its predecessor on the Billboard Hot 100 as Toxic became her highest charting single in over 4 years where it peaked within the top 10. Everytime managed to peak within the top 20, while Me Against the
Read Full Bio
"In the Zone" is the fourth studio album by American pop singer Britney Spears. It was released worldwide in November 16, 2003, by Jive Records; the album was released two days later in the United States. Spears took more control of the album as she co-wrote 8 of the 12 songs on the album.

"In the Zone" had more success with singles than its predecessor on the Billboard Hot 100 as Toxic became her highest charting single in over 4 years where it peaked within the top 10. Everytime managed to peak within the top 20, while Me Against the Music charted within the top 40, and Outrageous reached the top 80 without being officially released in the country. The album's first 3 singles all peaked at the number-one position in Australia. The album received generally favorable review, according to Metacritic. "In the Zone" was announced the 8th best selling album worldwide of 2003 with less than 2 months release. It has sold over 10 million copies worldwide since its release.
Genre not found
Artist not found
Album not found
Search results not found
Song not found
All the people in the crowd
Grab a partner, take it down
It's just me against the music, its just me and me, yeah come on
Hey Britney, are you ready, uh-huh, are you?
When no one cares
It's whipping my hair
It's pulling my waist
To hell with stares
The sweat is dripping all over my face
And no one's there
I'm the only one dancing up in this place
Tonight I'm here
To the beat of the drum, gotta give it that bass
I want to get stupid
Trying to take my music
It's like a competition
Me against the beat
I want to get in the zone
I want to get in the zone
If you really want to party
Send my love and get ya
Really to hit, you could die
In a minute, I'ma take-a ya on, I'ma take-a ya on
(Hey hey hey)
All my people on the floor let me see you dance
All my people up for more let me see you dance
All my people, 'round and 'round let me see you dance
All my people in the crowd, let me see you dance
(Wont you let me got to show just take on the zone)
Let's take on the zone, lets take on the zone
(If you really want to battle)
(It's you and me baby and the music turns our body all night long)
All night long
(We're almost there)
I'm feeling it bad and I can't explain
My soul is there
My hips all moving at a rapid pace
Can you feel it burn
From the tip of my toes, running through my veins
And now's your turn
Let me see what ya got, don't hesitate
I want to get stupid
Trying to take my music
It's like a competition
Me against the beat
I want to get in the zone
I want to get in the zone
If you really want to party
Settle up and get your rhythm
Try to hit, you could die
In a minute, I'ma take-a ya on, I'ma take-a ya on
Hey, hey, hey (here we go)
All my people on the floor let me see you dance
All my people up for more let me see you dance
All my people, 'round and 'round let me see you dance
All my people in the crowd, let me see you dance
I wanna see you
Get on the floor
Baby, lose control
Just work your body
And let it go
If you want to party
Just grab somebody
And baby we can dance all night
Hey Britney, you say you wanna lose control
Come over here I got something to show you
Sexy lady, I'd rather see you bare your soul
If you think you're so hot
Better show me what you got
All my people in the crowd
Let me see you dance
Come on Britney lose control
Watch me take it down
Get on the floor
Baby, lose control
Just work your body
And let it go
If you want to party
Just grab somebody
Hey baby we can dance all night
All my people on the floor let me see you dance
All my people up for more let me see you dance
All my people, 'round and 'round let me see you dance
All my people in the crowd, let me see you dance
I wanna see you
All my people in the crowd,
Let me see you dance
Come on Britney take it down
Make the music dance
All my people 'round and 'round
Party all night long
Come on Britney lose control
Watch you take it down
Lyrics © BMG Rights Management, Universal Music Publishing Group, Peermusic Publishing, Warner Chappell Music, Inc.
Written by: Britney Spears, Christopher Stewart, Dorian Hardnett, Gary O'Brian, Madonna Ciccone, Terius Nash, Thabiso Nkhereanye

Lyrics Licensed & Provided by LyricFind
To comment on specific lyrics,
highlight them