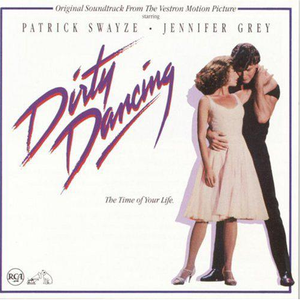 Bruce Channel (born as Bruce McMeans, on November 28, 1940, in Jacksonville, Texas) was a musician best known as a 'one-hit-wonder' known for his 1962 number one song "Hey! Baby" (also known as "Hey Baby") while also being a songwriter for other artists.

Channel originally performed on the Louisiana Hayride radio show, and then joined up with harmonica-player Delbert McClinton singing country music. Bruce wrote "Hey! Baby" in 1959, together with Margaret Cobb
Read Full Bio
Bruce Channel (born as Bruce McMeans, on November 28, 1940, in Jacksonville, Texas) was a musician best known as a 'one-hit-wonder' known for his 1962 number one song "Hey! Baby" (also known as "Hey Baby") while also being a songwriter for other artists.

Channel originally performed on the Louisiana Hayride radio show, and then joined up with harmonica-player Delbert McClinton singing country music. Bruce wrote "Hey! Baby" in 1959, together with Margaret Cobb, and had been performing it for two years before recording it for Fort Worth record producer Bill Smith. It was originally released on Bill Smith's label, but as it started to sell well, it was distributed by Smash. Besides topping the U.S. pop charts, it became No. 2 in the UK in 1962 as well.

Channel toured Europe and was supported at one gig by The Beatles, who were then still unknown. John Lennon, who had "Hey! Baby" on his jukebox, was fascinated by McClinton's harmonica and asked McClinton to teach him to play. The harmonica break in "Hey! Baby" not only inspired Lennon's harmonica playing on The Beatles' 1962 first single "Love Me Do" and later records, but the harmonica break on Frank Ifield's "I Remember You" in 1962.

The key to the appeal of "Hey! Baby" is the sustained first note, with a rhythmic shuffle in the background. This had previously occurred on a recent hit "Sherry" (1962) by The Four Seasons, and was later to recur on a Beatles song, "I Should Have Known Better" (on A Hard Day's Night - 1964).

Delbert McClinton went on to write songs that were recorded by Waylon Jennings and Emmylou Harris.

Bruce Channel's only other Top 40 recording in the UK singles chart was 1968's "Keep On".

"Hey! Baby" was channelled (no pun intended) at the end of Bruce Springsteen's biggest hit single, 1984's "Dancing in the Dark".

"Hey! Baby" appeared on the soundtrack to "Dirty Dancing."

"Hey! Baby" is a staple of several college pep bands, including the Penn State Blue Band, Marching Mizzou and the Georgetown University Pep Band. The bands generally play the song at home football and basketball games, while the student section sings along. They know the chorus well, but rarely the verses.

A 2001 cover version by DJ Otzi reached both number 1 in the UK singles chart, as well as topping the equivalent listing in the USA.
Genre not found
Artist not found
Album not found
Search results not found
Song not found