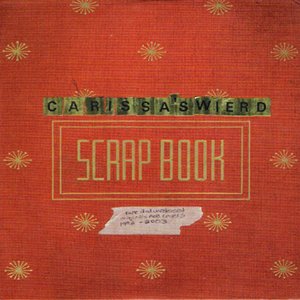 Carissa's Wierd is an indie rock band which formed in Seattle, Washington, United States in 1995.

Mat Brooke and Jenn Champion formed Carissa's Wierd out of Seattle in 1995, and released three albums before their 2003 breakup. Their plaintive, melancholy, beautiful music won over many who were exposed to it. The band's lineup changed throughout the band's existence. Mainstays in the band included violinist Sarah Standard, drummer (and later bassist) Ben Bridwell
Read Full Bio
Carissa's Wierd is an indie rock band which formed in Seattle, Washington, United States in 1995.

Mat Brooke and Jenn Champion formed Carissa's Wierd out of Seattle in 1995, and released three albums before their 2003 breakup. Their plaintive, melancholy, beautiful music won over many who were exposed to it. The band's lineup changed throughout the band's existence. Mainstays in the band included violinist Sarah Standard, drummer (and later bassist) Ben Bridwell, drummer Sera Cahoone, drummer Creighton Barrett, and keyboard/accordian player Jeff Hellis. Their final album, Songs About Leaving, was a modest success in the Northwest, topping many critics charts and leaving fans hungry for more. Sadly, the band decided to go their separate ways in September of 2003. Jenn is now performing under the name S and Brooke and Bridwell went on to create Band of Horses. Brooke has since moved on to become part of Grand Archives and Sera Cahoone has launched her solo career. As of April 2007, both Grand Archives and Sera Cahoone have been signed to Sub Pop Records. In March 2010, Hardly Art announced that it would release a compilation of Carissa's Wierd material, with songs picked by Brooke and Champion, followed by reissues of the group's first three full-length records. The band played a reunion show on July 9, 2010 to support the compilation.

On August 2, 2011, Hardly Art announced pre-orders for a new 7", called 'Tucson,' and would include two new songs, the band's first recordings in over seven years featuring the original lineup. The 7" would include the songs 'Tucson' and 'Meredith & Iris,' and on August 4, 2011, Meredith & Iris was put up for stream on soundcloud. It was also announced that the band would be playing another reunion show in Seattle on September 24, 2011.
Genre not found
Artist not found
Album not found
Search results not found
Song not found
in the daylight
every voice now
when you finally say 'it's over'
in the spotlight
every error
everything you own was stolen
every last thought kept in silence
every time you breathe, you're older
now, in your eyes, i feel this cold
(tears you farther away)
in your eyes, i feel this cold
(it turns me over on you)
in your eyes, I feel this cold
(and it's gonna last)
forever now
in your eyes
you should be hiding now
you should be hiding now
forever now
Contributed by Nathan H. Suggest a correction in the comments below.
To comment on specific lyrics,
highlight them