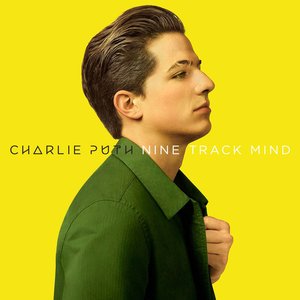 Nine Track Mind is the debut studio album by American singer Charlie Puth. It was released on January 29, 2016, by Atlantic Records, after being scheduled to be released on November 6, 2015. Puth has produced throughout the album. The album's lead single, "Marvin Gaye" featuring Meghan Trainor, was released on February 10, 2015. It peaked at number 21 on the Billboard Hot 100 and topped the charts in various countries including Europe, Ireland, New Zealand, and the United Kingdom. The album's second single, "One Call Away", was released on August 20, 2015. It peaked at number 12 on the
Read Full Bio
Nine Track Mind is the debut studio album by American singer Charlie Puth. It was released on January 29, 2016, by Atlantic Records, after being scheduled to be released on November 6, 2015. Puth has produced throughout the album.

The album's lead single, "Marvin Gaye" featuring Meghan Trainor, was released on February 10, 2015. It peaked at number 21 on the Billboard Hot 100 and topped the charts in various countries including Europe, Ireland, New Zealand, and the United Kingdom. The album's second single, "One Call Away", was released on August 20, 2015. It peaked at number 12 on the Billboard Hot 100. On May 11, 2016, released the third single "We Don't Talk Anymore" featuring Selena Gomez.

The album itself peaked at number 6 on the Billboard Hot 200; however, despite its commercial success, the album received negative reviews from critics with a score of 37 out of 100 on Metacritic becoming the 15th worst reviewed album on the site.

The finalized track listing was revealed on December 11, 2015. Puth embarked on his Nine Track Mind Tour in March 2016.
Genre not found
Artist not found
Album not found
Search results not found
Song not found
I'm only one call away
I'll be there to save the day
Superman got nothin' on me
I'm only one call away
Call me, baby, if you need a friend
I just wanna give you love
Come on, come on, come on
Reachin' out to you, so take a chance
No matter where you go
You know you're not alone
I'm only one call away
I'll be there to save the day
Superman got nothin' on me
I'm only one call away
Come along with me and don't be scared
I just wanna set you free
Come on, come on, come on
You and me can make it anywhere
But for now, we can stay here for a while, ayy
'Cause you know, I just wanna see you smile
No matter where you go
You know you're not alone
I'm only one call away
I'll be there to save the day
Superman got nothin' on me
I'm only one call away
And when you're weak, I'll be strong
I'm gonna keep holdin' on
Now don't you worry, it won't be long, darlin'
And when you feel like hope is gone
Just run into my arms
I'm only one call away
I'll be there to save the day
Superman got nothin' on me
I'm only one, I'm only one call away
I'll be there to save the day
Superman got nothin' on me
I'm only one call away
I'm only one call away
Lyrics © BMG Rights Management, MIMIL LTD, Sony/ATV Music Publishing LLC, Songtrust Ave, Kobalt Music Publishing Ltd., Warner Chappell Music, Inc.
Written by: Breyan Stanley Isaac, Charlie Otto Puth, Justin Scott Franks, Matthew Alan Prime, Maureen Anne McDonald, Shy Carter

Lyrics Licensed & Provided by LyricFind
To comment on specific lyrics,
highlight them