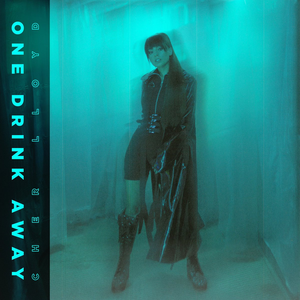 Cher Lloyd (born 28 July 1993) is an English singer and rapper from Malvern, Worcestershire who rose to fame from her part in the reality TV series The X Factor. After the final of The X Factor it was announced that Lloyd had been signed by Syco Music. Songwriter Autumn Rowe and producer RedOne worked on her debut album, scheduled for release in November 2011. The debut single, Swagger Jagger, received its first airplay on 20 June 2011 after it had been leaked onto the internet on 15 June however, this version was later confirmed as only the demo of
Read Full Bio
Cher Lloyd (born 28 July 1993) is an English singer and rapper from Malvern, Worcestershire who rose to fame from her part in the reality TV series The X Factor. After the final of The X Factor it was announced that Lloyd had been signed by Syco Music. Songwriter Autumn Rowe and producer RedOne worked on her debut album, scheduled for release in November 2011. The debut single, Swagger Jagger, received its first airplay on 20 June 2011 after it had been leaked onto the internet on 15 June however, this version was later confirmed as only the demo of the track on Lloyd's Twitter account. Lloyd released her debut single, Swagger Jagger, on July 31, 2011 and it reached number one on the UK Singles Chart on August 7, 2011. Her debut album, "Sticks + Stones", was released on the November 7, 2011.

2nd Album (2014) - Lloyd released her second studio album, "Sorry I'm Late" on May 23, 2014, which reached number 12 in the US Billboard 200.

Label & new album?
Following speculation that her label (Epic) had dropped Lloyd, Universal Music Group announced that it had signed Lloyd had signed a deal in November 2014. Lloyd is currently working on her third studio album.

Personal life
Cher Lloyd married Craig Monk in a secret ceremony on November 18, 2013.


Miscellaneous
Lloyd has performed on T4 on the Beach. She has also performed at the Leeds Aire FM Party in the Park and Key 103 Live Manchester, both on the day of release of her debut single.

She had auditioned for The X Factor twice before (when the minimum age was lower) singing ballads but it was only after reinventing herself in 2010 that she got through to see the judges. Lloyd has previously performed at holiday camps and said she gets a mixed reaction to her music. She auditioned singing the Keri Hilson version of Turn My Swag On. At bootcamp she sang a rap version of Viva La Vida adding lyrics she claimed to have written herself, but this was disputed and reports claimed she took them from a song by rapper Swizz Beatz.

At the judges' houses she performed Cooler Than Me but suffered a throat infection and was unable to complete her song. She was given a second chance, but broke down sobbing and could not complete the song. Despite this, she was picked as one of the final three girls by mentor Cole. Lloyd sang a rendition of Just Be Good to Me in the first of the live shows. In the second live show she sang "Hard Knock Life (Ghetto Anthem)". In the fourth live show she sang "Stay" and did not rap for the first time. Cowell called the performance the best of the series. In the seventh week, Lloyd was in the bottom two for the first time after her rendition of "Imagine". Cowell, Cole and Walsh all saved her, resulting in Paije Richardson being eliminated.
Genre not found
Artist not found
Album not found
Search results not found
Song not found
One Drink Away
Cher Lloyd Lyrics
We have lyrics for 'One Drink Away' by these artists:



Peter Bruntnell Only one drink away but we can't afford the ride Ain't…



We have lyrics for these tracks by Cher Lloyd:



05 Want U Back Hey, boy you never had much game So I needed to…
Alone with Me We can the Bonnie and a Clyde of a new…
Beautiful It's my last big breath what you want me to…
Behind the Music No you don't stand a chance For a second in my…
Bind Your Love Ooh, I don't care what anyone says 'Cause you and I…
Dirty Love I see you walking with a halo, cover it up Yeah…
Dub on the Track [Cher Lloyd] I'm the kind - I'm the, I'm the kinda girl…
End Up Here Boy, I was watching you move Sorta checking you out Love w…
Goodnight What if daddy was right? What if there's no forever? Would…
Grow Up We ain't ever gonna grow up We just wanna get down Tell…
Human Lonely, lonely So you think that you know me You're the only…
I want u back Hey, boy you never had much game Thought I needed to…
I Wish Ey, ha ha, make a wish girl You deserve it Uh-huh, ha,…
It's A Hard Knock Life Don't if feel like the wind is always howling? Don't it…
Just Be Good To Me Uh! Mm, yeah, uh, ooh yeah, oh yeah (Ooh) Friends, they…
Just Be Mine Yeah, yeah, okay You say I don't treat you right I say…
Killin Last night, what was going on? Hold tight, only just begun A…
Lost I heard from a friend of a friend That you've…
Love the Way You Lie On the first page Of our story, The futur seemed so bright. …
M.F.P.O.T.Y Boy, I know that you want some of all this But…
None Of My Business Damn, I heard that you and her been having problems She…
Nothin' on You Beautiful girls all over the world I could be chasing But my…
Oath Yo, my best friend, best friend til the very end Cause…
Over the Moon I'm over the moon Doing my thing, doing my thing I'm over…
Playa Boi No player boy can win my love It's sweetness that I'm…
Really Don't Care You wanna play, you wanna stay, you wanna have it…
RIOT! ('Cause we come alive) Trendsetters, come get us Never gro…
Rum and Raybans Kingston! Let's go! Round of applause because that body nee…
Sirens I carry the weight of you in my heavy heart And…
Stay If this world is wearin' thin And you're thinking of escape…
Superhero Ooh ooh Ooh ooh ooh I loved you, I loved you With all…
Swagger Jagger Swagger jagger Swagger jagger You should get some of your ow…
Sweet Despair Tell me what did you see in her 'Cause I've been…
Talkin' That Look at, look at you, look at, look at you Look…
The Clapping Song 3, 6, 9, the goose drank wine The monkey chew tobacco…
Turn My Swag On Dime divas give it to me Hopped up outta bed, turned…
Want 'U Back Hey, boy you never had much game Thought I needed to…
Want U Back Hey, boy you never had much game Thought I needed to…
Want U Back feat. Astro Hey, boy you never had much game Thought I needed to…
Want You Back Hey, boy you never had much game So I needed to…
With 'Ur Love Da da da da dum dum da dum dum Da da…

The lyrics can frequently be found in the comments below, by filtering for lyric videos or browsing the comments in the different videos below.