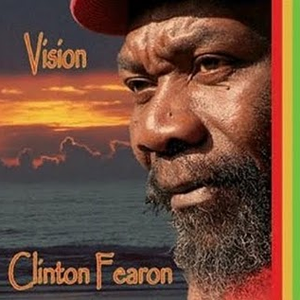 Clinton Fearon was the former bass player for 'The Gladiators' and now is solo.

From his website:

If you know reggae music, you know Clinton 'Basie' Fearon. Clinton Fearon is counted among Jamaica's most talented musicians by peers and professionals in the Reggae music industry. His infectious bass riffs, guitar licks, percussion accents and powerful vocals make Bassie a living legend amongst reggae musicians and fans.

As a youth, Bassie went to Kingston to eventually become the well-known bassist
Read Full Bio
Clinton Fearon was the former bass player for 'The Gladiators' and now is solo.

From his website:

If you know reggae music, you know Clinton 'Basie' Fearon. Clinton Fearon is counted among Jamaica's most talented musicians by peers and professionals in the Reggae music industry. His infectious bass riffs, guitar licks, percussion accents and powerful vocals make Bassie a living legend amongst reggae musicians and fans.

As a youth, Bassie went to Kingston to eventually become the well-known bassist, vocalist and lyricist for The Gladiators as well as a house musician for Coxsonne Dodd's Studio One and Lee "Scratch" Perry's Black Ark Studio. Fearon recorded many of Perry's best known songs, including Roast Fish and Cornbread which features one of Fearon's most famous bass lines. He also composed some everlasting basslines for Yabby You, Jimmy Riley, Max Romeo, Junior Byles and many many others.
Genre not found
Artist not found
Album not found
Search results not found
Song not found
Livin' is an art
You've got your canvas and I've got mine
Livin' is an art
You've got your easel and I've got mine
Livin' is an art
You've got your brush and I've got mine
Livin' is an art
Using the colors of the universe
Livin' is an art
How perfect could this be
Livin' is an art
Do the work and you will see
Livin' is an art
Check the power of a smile
Living is an art
We're jammin' with the rhythm what's your style
Painted pictures
Hanging on the wall of life
It doesn't really matter
Which is the prettiest
Everyone is responsible
For their own picture big or small
Everyone is responsible for their every rise and fall
Contributed by Jordyn S. Suggest a correction in the comments below.
To comment on specific lyrics,
highlight them