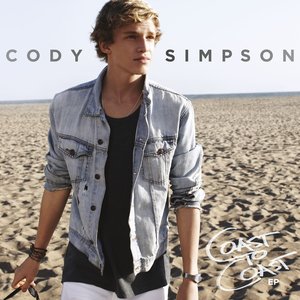 Cody Robert Simpson (born 11 January 1997), is an Australian singer, songwriter …
Read Full Bio ↴
Cody Robert Simpson (born 11 January 1997), is an Australian singer, songwriter and swimmer, from the Gold Coast, Queensland.

Simpson began to record songs in his bedroom during the summer of 2009 on YouTube, performing Jason Mraz's "I'm Yours", "Cry Me a River" by Justin Timberlake, and his own songs, "One" and "Perfect". He was subsequently discovered on YouTube by Shawn Campbell, a Grammy-nominated record producer who has produced for Jay-Z and other artists and moved to the US in June 2010 to sign with Atlantic Records. His debut single, iYiYi (featuring. Flo Rida), was released in June 2010 and peaked in the top 20 in Australia and top 30 in New Zealand.

Simpson released two studio albums with Atlantic Records, Paradise (2012), and Surfers Paradise (2013), before departing the label due to creative differences in August 2014. His first independent release, 2015's Free, marked a shift from his teen pop music to a more acoustic rock singer/songwriter sound. In 2017 he formed a band called Cody Simpson and the Tide, and released the blues and surf-rock influenced EPs Wave One (2018) and Wave Two (2019) before splitting in 2019.

In 2019, Simpson returned to solo work, releasing the single Golden Thing on 18 October, a song he wrote about his then-girlfriend Miley Cyrus.

In December 2020, Simpson revealed on Instagram that he had qualified for the Australian Olympic trials in the 100m butterfly, but failed to qualify for the Tokyo Olympics after finishing in 8th place in the trails in Adelaide in June 2021. He is currently training to make the 2024 Paris Olympics.

On 25 January 2022, Simpson released his first single in more than two years, Nice To Meet You, the first single off his upcoming 4th studio album, due to be released in early 2022.
Genre not found
Artist not found
Album not found
Search results not found
Song not found
All Day
This young girl, she's so cute Every time I see her,…
Angel
My angel, how'd you get to be so fine How'd you…
Crazy but True
She gives me love, gives me Love like all the time She…
Good as It Gets
Here's what it is As good as it gets I know you…
iYiYi
Shorty, who dat who dat you think always missing you I-I-I…
Not Just You
Darling, I know your heart has seen better times I know our…
On My Mind
I'm sleeping through the day I'm trying not to fade But ever…