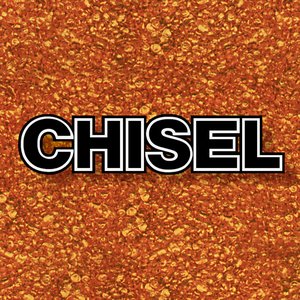 Cold Chisel produced the canonical example of Australian pub rock, with a string…
Read Full Bio ↴
Cold Chisel produced the canonical example of Australian pub rock, with a string of hits throughout the 1970s and 1980s, and they are acknowledged as one of the most popular and successful Australian groups of the period, although this success and acclaim was almost completely restricted to Australia.

The band formed in Adelaide in 1973 as a heavy metal band called Orange around keyboard player Don Walker and original bassist Les Kascmarek and while hard rock remained at the core of their sound Cold Chisel displayed a remarkable versatility. When Kascmarek left in 1975, Walker became the major creative force of the band. Built around Walker's superb songwriting, the group also featured the dazzling guitar and vocal talents of Ian Moss and the enormously powerful lead vocals of Scottish immigrant Jimmy Barnes.

While typically classified as a hard-driving rock and roll band, the Chisel repertoire included such Australian anthems as the landmark Vietnam War song "Khe Sanh", "Bow River", "Flame Trees" and "Saturday Night", but also included thoughtful ballads like "Choir Girl" (written about the subject of abortion), pop-flavoured love songs like "My Baby" and caustic political statements like "Star Hotel", an attack on the late-70s government of Malcolm Fraser and inspired by a riot at a Newcastle pub. The music was not political in context, however Walker's songs were observations of everyday life within the Australian society and culture. One song from this period, "Misfits", which featured on the b-side to "My Baby", was written in the same vein as Chuck Berry, and was about homeless kids in the suburbs surrounding Sydney.

Cold Chisel weren't just a band, they were a lifestyle for many of their followers, who were known as some of the roughest in the land. This gave Chisel their hard living approach to their music and made them a tough live band as well. More than 30 years after they originally played together, they attract generation after generation of new listeners. This is also evidence of Chisel's dominance of the pub rock era. They are the only Australian band to have sold more records after breakup than before and are among other bands that have become transgenerational. "Khe Sanh" consistently ranks highly in lists of Australia's most popular songs and their music remains a staple of rock station playlists. The Ian Moss song "Never Before" (from the East LP) was chosen by FM rock station 2JJJ (Triple Jay) as the first record played on-air when the station made its transition from AM to FM in 1980.

By 1983 the band had reached the zenith of their career in Australia and with overseas markets reluctant to accept them, Cold Chisel began to disintegrate. Their abortive US sojourn was commemorated in Barnes' excoriating rocker "You Got Nothing I Want" from the Circus Animals album, an emotional volume created from the frustration of the band's experiences overseas.

Increasing internal tensions and the pressures of touring took their toll and Steve Prestwich -- who was often in conflict with Barnes -- left the band, to be replaced by veteran Australian drummer Ray Arnott (ex Spectrum). Shortly afterward, in 1984, Cold Chisel announced their split and a series of farewell concerts, for which Prestwich re-joined. That tour became a legend in itself and was not without incident when Barnes lost his voice before the Sydney shows, which then had to be rescheduled. The band's final performance was filmed for the documentary concert film The Last Stand, which remains to this day the best-selling concert film of any single Australian act.

In mid 2011 the group announced a series of upcoming concerts.
Genre not found
Artist not found
Album not found
Search results not found
Song not found
Bow River
Listen now to the wind babe Listen now to the rain Feel…
Breakfast at Sweethearts
Campbell lane Through the window, curtain rain Long night go…
Cheap Wine
Once I smoked a Dannemann cigar I drove a foreign car But…
Choir Girl
Looking like a choirgirl Crying like a refugee Looking like …
Flame Trees
Kids out driving saturday afternoon just pass me by And I'm…
Forever Now
Taking her seat at the bar She don't talk to anyone Plane…
Goodbye (Astrid Goodbye)
Open up the door Astrid, cause I'm comin' down the…
Khe Sanh
I left my heart to the sappers 'round Khe Sanh And…
Merry-Go-Round
I cried my tears in a glass of tequila For a…
Misfits
Surfboards through the turnstiles Speedboats on the bay All …
My Baby
My baby, my baby My baby, my baby I know this little…
No Sense
Mail arrives in the morning I'm hoping for good news Another…
Rising Sun
She just jumped on a plane Paid no attention to me Gave…
Saturday Night
Saturday night Saturday night Saturday night Saturday night …
Standing on the Outside
Standing on the outside lookin' in Standing on the outside l…
Star Hotel
All last night we were learning Drank our cheques by the…
When the War Is Over
Ain't nobody gonna steal this heart away Ain't nobody gonna …
You Got Nothing I Want
You got nothing I want You got nothing I need You got…