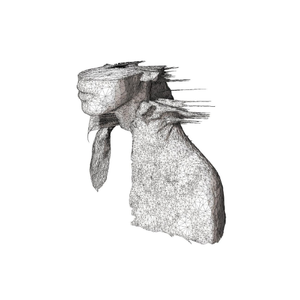 A Rush of Blood to the Head
A Rush of Blood to the Head is the second album by English rock band Coldplay, released on August 26, 2002 in the UK and on August 27 in the U.S.. It was as successful as, if not more than, its predecessor, Parachutes, debuting at #1 in the United Kingdom, moving 273,000 copies, and at #5 in the United States, moving 144,000 copies in the first week. The album includes guitar-pop singles (In My Place, God Put a Smile upon Your Face), ballads (The Scientist, Warning Sign), and acoustic songs (Green Eyes). However, the U2-esque epic rock of the album's
Read Full Bio
A Rush of Blood to the Head is the second album by English rock band Coldplay, released on August 26, 2002 in the UK and on August 27 in the U.S.. It was as successful as, if not more than, its predecessor, Parachutes, debuting at #1 in the United Kingdom, moving 273,000 copies, and at #5 in the United States, moving 144,000 copies in the first week.

The album includes guitar-pop singles (In My Place, God Put a Smile upon Your Face), ballads (The Scientist, Warning Sign), and acoustic songs (Green Eyes). However, the U2-esque epic rock of the album's opening track Politik, the piano-driven Clocks, and the loud guitars of A Whisper were seen to extend the band's musical range. The album also had greater use of piano than Coldplay's debut album or that of many other rock bands popular at the time. Clocks, a song centered around a cyclic piano riff and included on the album only at the last minute, ultimately became the band's largest hit to date, earning the band a Grammy for Record of the Year.

A Rush of Blood to the Head also won the 2002 Grammy for Best Alternative Album. The album received generally excellent reviews, and many critics considered it better than Coldplay's first album, Parachutes. In 2003, the album was ranked number 473 on Rolling Stone magazine's list of the 500 Greatest Albums of All-Time.

In 2007, The National Association of Recording Merchandisers and the Rock and Roll Hall of Fame released a list of what they term "The Definitive 200 Albums of All-Time". A Rush of Blood to the Head ranks at #65 on the list.
Genre not found
Artist not found
Album not found
Search results not found
Song not found
Look at earth from outer space
Everyone must find a place
Give me time and give me space
Give me real don't give me fake
Give me strength reserve control
Give me heart and give me soul
Give me time give us a kiss
Tell me your own politik
And open up your eyes
Open up your eyes
Open up your eyes
Open up your eyes
Give me one, 'cause one is best
In confusion, confidence
Give me peace of mind and trust
Don't forget the rest of us
Give me strength reserve control
Give me heart and give me soul
Wounds that heal and cracks that fix
Tell me all your politik
And open up your eyes
Open up your eyes
Open up your eyes
Open up your eyes
Just open up your eyes
But give me love over, love over, love over this, ah
And give me love over, love over, love over this, ah
Lyrics © Universal Music Publishing Group
Written by: CHRISTOPHER ANTHONY JOHN MARTIN, GUY RUPERT BERRYMAN, JONATHAN MARK BUCKLAND, WILLIAM CHAMPION

Lyrics Licensed & Provided by LyricFind
To comment on specific lyrics,
highlight them