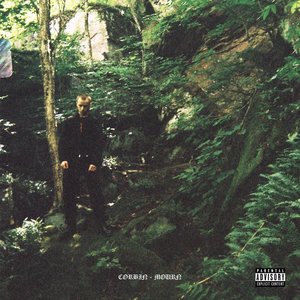 Corbin's new album, Mourn, follows a loose narrative in which our protagonist builds a bunker for himself and his lover to await the apocalypse. The protagonist dies in a plane crash before things go wrong and his lover dies alone. If you're looking for a silver lining to the plot, you won't find one, but the record does have some positive attributes elsewhere. In particular, Corbin continues to carve out his signature sound vocally, cornering the market for fatigued vocal tension from the world as an R&B focus.
Genre not found
Artist not found
Album not found
Search results not found
Song not found
Ice Boy
Corbin Lyrics
We just met, girl, I know
But you had me pressed on arrival
Spent too many nights on my own
Now you're all I see when the light's low
Is it hard to imagine being one?
Am I reading it right, tell me am I wrong?
You seem unsettled, touch my arm
Just keep the pressure mine til dawn
We'll get out of town, leave the coast here
It's a two day drive if we both steer
Make sure to pack for the cold years
And we'll be just fine if we're close, dear
If you lose interest, leave me to die
No it wouldn't be the first time, I won't mind
You call me pathetic, at least I tried
Couldn't keep these feelings tucked inside
Oh, I'm on ice
Can't you tell?
I'm on ice
My heart's so still
Press up closer, you drive me mad
Just tell me you're willing, leave all you had
Don't expect to convince you to take my hand
Won't you find it in you, I know you can
Still haven't left like I promised
Waiting for you if I'm being honest
Been a while since I've known what I've wanted
It's you till the days that we're rotten
That night last month you said I was the one
I know you meant it, tell me I'm wrong
I'll keep you safe, girl, hold my arm
I'll bury those who mean you harm
Oh, I'm on ice
Can't you tell?
I'm on ice
My heart's so still
Press up closer, you drive me mad
Just tell me you're willing, leave all you had
Don't expect to convince you to take my hand
Won't you find it in you, I know you can
I know you can, ohh oh
Know you can, ohh
Oh, I'm on on ice
I'm on ice on ice
On ice, on ice
Lyrics © Universal Music Publishing Group, Kobalt Music Publishing Ltd.
Written by: Corbin Smidzik, D'Javan Santos, Henry Laufer

Lyrics Licensed & Provided by LyricFind
To comment on specific lyrics,
highlight them