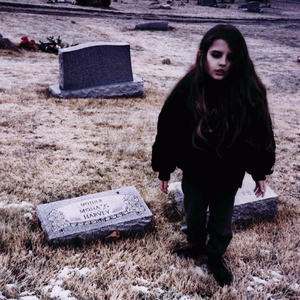 (II) is the second album from experimental band Crystal Castles. The album is to be released via Fiction Records on 24 May 2010. The album was originally scheduled to be released on 7 June 2010, but after an early master of the album leaked online and due to demand, its release dates were moved forward (with digital release moved to 23 April 2010).

The album has been produced by Ethan Kath in various places including a church in Iceland, a self built cabin in northern Ontario
Read Full Bio
(II) is the second album from experimental band Crystal Castles. The album is to be released via Fiction Records on 24 May 2010. The album was originally scheduled to be released on 7 June 2010, but after an early master of the album leaked online and due to demand, its release dates were moved forward (with digital release moved to 23 April 2010).

The album has been produced by Ethan Kath in various places including a church in Iceland, a self built cabin in northern Ontario, a garage behind an abandoned convenience store in Detroit, and one song recorded in the London studio of Paul "Phones" Epworth.

The CD sleeve notes state that the album cover is a photo of X Tecumseh Clark taken by his father, avant-garde composer and poet Todd Tamanend Clark.
Genre not found
Artist not found
Album not found
Search results not found
Song not found