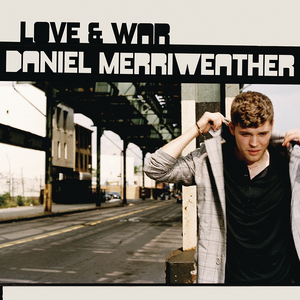 Daniel Paul Merriweather, born February 17th 1982 in Melbourne, Victoria is an Australian R&B singer/songwriter.

His first commercially released recording was a guest appearance on the track "All I Want" from Australian dance act Disco Montego's self-titled album in 2002. In 2007 Daniel Merriweather put his voice to Mark Ronson's "Stop Me" (cover of The Smiths track) which reached #2 on the UK singles charts, and also co-wrote and featured on Wiley's third single
Read Full Bio
Daniel Paul Merriweather, born February 17th 1982 in Melbourne, Victoria is an Australian R&B singer/songwriter.

His first commercially released recording was a guest appearance on the track "All I Want" from Australian dance act Disco Montego's self-titled album in 2002. In 2007 Daniel Merriweather put his voice to Mark Ronson's "Stop Me" (cover of The Smiths track) which reached #2 on the UK singles charts, and also co-wrote and featured on Wiley's third single, from his fourth album, Cash In My Pocket which reached #18 on the UK singles chart.

On June 1st 2009, he released his first studio album, Love & War. It debuted at #2 on the UK albums chart, selling 43,000 copies in it's first week of release. It has peaked at #6 on the Australian Urban albums chart, #15 on the Irish albums chart and #32 on the German and Australian album charts.
The lead single, "Change", featured rapper Wale and peaked at #8 on the UK singles chart, making it his second top 10 hit in the UK. It also reached #6 in Switzerland, #11 in Austria, #13 in Germany and #41 in Australia. The second single, "Red" entered the UK singles chart at #5 and stayed their 4 consecutive weeks. This made it his second top 10 hit as the lead vocalist, third overall. It also reached #9 on the Irish singles chart.
"Impossible" was the third single from Love & War, and was released on August 17th 2009. It peaked at an unflattering #67.

Daniel's second album is to be an album he recorded in 2006, titled The Fifth Season, and is rumoured to be released later in 2010.
Genre not found
Artist not found
Album not found
Search results not found
Song not found
New York, she sits and cries
She's had her moment of glory
Stands up, then she took the dive
From the sixty first story
Now I don't know how it evens out
Once I saw the love was never in her eyes
But she goes on, on, she goes on
She goes on
New York, now that I've arrived
It's like a joke that ain't funny
It ain't how you spend your time
It's what you get for your money
But I don't know how I say a lie
I'm infatuated with the human mind, yeah
Well, I go on and on, on and on
And I go on, yeah
But I don't know how we will survive
Does it feel as if we we're runnin' out of time?
When we go on and on, on and on
We'll go on and on, on and on
We go on and on, on and on
Like I said, I go on and
Go on, on
When we go on, on
When we go on, on
When we go on, on
When we go on, on
And we go on, on
And we go on, on
And we go on
When we go on and on
When we go on
And when we go on and on, on, on
When we go on and
When we go on and on, on, on
And when we go on and on and on
When we go, go on
When we go on and on and on, on, on
When we go on and on
Lyrics © Universal Music Publishing Group
Written by: ANDREW WYATT BLAKEMORE, DANIEL MERRIWEATHER

Lyrics Licensed & Provided by LyricFind
To comment on specific lyrics,
highlight them