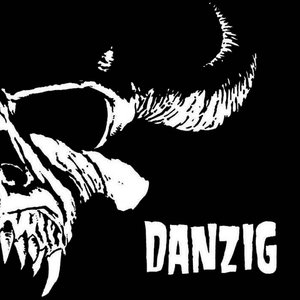 Danzig is the 1988 debut album of the American heavy metal band Danzig, led by Glenn Danzig who was formerly the songwriter and vocalist of The Misfits and Samhain. The album was also the first release on producer Rick Rubin's new label Def American Recordings. Def American's successor, American Recordings reissued the album in the USA and UK in 1998. It was recorded at Atlantic Recording Studios and Chung King Metal, and mixed at Smoke Tree and Village. The song "Mother", retitled as "Mother '93" and with live audience overdubs, became a hit on radio and MTV in 1993-94 after
Read Full Bio
Danzig is the 1988 debut album of the American heavy metal band Danzig, led by Glenn Danzig who was formerly the songwriter and vocalist of The Misfits and Samhain.

The album was also the first release on producer Rick Rubin's new label Def American Recordings. Def American's successor, American Recordings reissued the album in the USA and UK in 1998. It was recorded at Atlantic Recording Studios and Chung King Metal, and mixed at Smoke Tree and Village.

The song "Mother", retitled as "Mother '93" and with live audience overdubs, became a hit on radio and MTV in 1993-94 after a new video-single with live footage was created to mark its inclusion on Thrall: Demonsweatlive; the song was also later included on various hard-rock/heavy metal/alternative music compilations, including the video games Grand Theft Auto: San Andreas, Guitar Hero II (to which a final solo was added, in this case) and True Crime: New York City.

Danzig is the band's best-selling album and was certified Gold in the U.S. in 1994. (Thrall: Demonsweatlive was certified Gold at the same time; although it later reached platinum status, it is categorized as an EP, not a full album)

Original LP, CD, and cassette versions of the album cover had no writing or identifying text whatsoever, only a white skull on a black background. Later pressings of the compact disc added the Danzig band name logo in the lower right. While 1990-1998 pressings of the CD had the Parental Advisory label in the form of a sticker on the cellophane wrap, pressings since 1998 have the label printed on the artwork. Danzig is one of few albums labeled as "explicit" despite the virtual absence of profanity, save for one use of "whore".

While the album's liner notes expressly state "All songs written by Glenn Danzig", one song "The Hunter" was written by Booker T. Jones, Carl Wells, Al Jackson, Steve Cropper & Donald Dunn. Originally performed by Booker T. & The M.G.s, the Danzig version of the song only features slightly-modified lyrics.

James Hetfield, singer and guitarist of Metallica, sang the background vocals on "Twist of Cain" and "Possession", although was uncredited for contractual reasons.

Music videos were released for the songs Twist of Cain, Am I Demon, Mother and She Rides. Upon its release the video for "Mother" was banned by MTV for containing controversial imagery.
Genre not found
Artist not found
Album not found
Search results not found
Song not found
Twist of Cain
Danzig Lyrics
Yea, yea, yea
Ooh
I can feel it move me
Feel it shove me
As I break the law
Said yea
I can feel it's jabbing
Cuts the numbness then I
I come alive yea
Twist of Cain
Yea drives my brain
Yea twist of Cain
Make me come alive
'Cause it's a
Yea twist of Cain
Yea drives my brain
Yea twist of Cain
Make me come alive
Said yea
I took it standing
Broke commandments
And he tumbled like a toy
Blood
Like a crimson highway
Spreading out
From his forehead to the ground
Twist of Cain
Yea drives my brain
Yea twist of Cain
Make me come alive
'Cause it's a
Yea twist of Cain
Yea drives my brain
Yea twist of Cain
Make me come alive
Wo-oh, yea
Wo-oh God above
Feel a twist of Cain
Inside a beating heart, well
Wo-oh
want to know
Got a little twist of Cain
From the God below, yea
Yea
I know my breeding
Know my father
He was born of light
Said yea
Can't hardly stand it
Cuts me down the middle
Then I
I come alive yea
Twist of Cain
Yea drives my brain
Yea twist of Cain
Make me come alive
'Cause it's a
Yea twist of Cain
Yea drives my brain
Yea twist of Cain
Make me come alive
Come alive
Wo-oh, yea
Wo-oh
God above
Feel a twist of Cain
Inside a beating heart, yea
Wo-oh
want to know
Got a little twist of Cain
From the God below
Wo-oh, wo-oh
Feel a twist of Cain
Inside a beating heart
Wo-oh, wo-oh
Got a little twist of Cain
From the God below, yea
Lyrics © Universal Music Publishing Group
Written by: GLEN DANZIG

Lyrics Licensed & Provided by LyricFind
To comment on specific lyrics,
highlight them