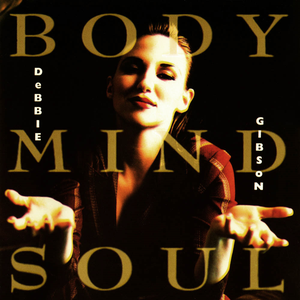 Deborah Ann Gibson, credited as both Deborah Gibson and Debbie Gibson (born August 31, 1970 in Brooklyn, NY, United States), is an American singer-songwriter, and record producer who was initially a teen idol appearing repeatedly on the cover of such teen magazines as Tiger Beat. In contrast to the prevalence of the name Debbie in her teen-idol phase, she showed a preference for "Deborah" even then, and her fans had, before the release of Naked, signalled a departure from that image by using this name to refer to her. When Gibson turned 16 years old in 1986, she was signed
Read Full Bio
Deborah Ann Gibson, credited as both Deborah Gibson and Debbie Gibson (born August 31, 1970 in Brooklyn, NY, United States), is an American singer-songwriter, and record producer who was initially a teen idol appearing repeatedly on the cover of such teen magazines as Tiger Beat. In contrast to the prevalence of the name Debbie in her teen-idol phase, she showed a preference for "Deborah" even then, and her fans had, before the release of Naked, signalled a departure from that image by using this name to refer to her.

When Gibson turned 16 years old in 1986, she was signed to a recording contract by Atlantic Records, and soon she became the youngest person ever to write, record and produce a Number 1 hit, with her single Foolish Beat. Three other singles from her debut LP Out Of The Blue also cracked the top 5 Billboard Top 100: Only In My Dreams, Out Of The Blue, and Shake Your Love.

By the time Out Of The Blue was established as a hit album, she and Tiffany, with her remake of I Think We're Alone Now, were fighting for the top position as teen queen of the United States. She also had considerable success in the UK, as well as Japan and south east Asia. During the early 1990s, she released to albums "Anything Is Possible" (1990) and "Mind Body Soul" (1993).

In 1995, she signed with EMI's SBK Records division and recorded what would be her only album for the label, Think With Your Heart. After parting company with EMI, Gibson formed her own record label to release her original material. Controversially for some of her fans who were more comfortable with her earlier wholesome image, the March 2005 issue of Playboy featured a nude pictorial with Gibson, the publication of which also coincided with the release of her single, Naked.

In 2005, Gibson co-wrote and recorded a song titled Someone You Love with The O'Neill Brothers. With The O'Neill Brothers, Gibson also released an updated, acoustic version of her former number 1 hit Lost In Your Eyes.

Deborah's ninth album "Ms. Vocalist" was released in late 2010. The lead single, "I Love You" quickly reached #1 in Japan soon after its release.
Genre not found
Artist not found
Album not found
Search results not found
Song not found
VERSE1:
You might be a small town boy
But your livin' large in my world
When you wrap your love around me,
You know I'm your number one girl
Traveled across the sea
But it didn't mean that much to me
You're the star that makes me shine
No matter where my heart may be
Do you need to know
Anything more than this?
CHORUS:
I wouldn't leave you for love
Wouldn't leave you for money
Wouldn't leave you for anything in this world honey
Wouldn't do it for diamonds
Wouldn't do it for gold
Baby next to your lovin', they just leave me cold
VERSE2:
A millionaire from London
Tried to sweep me off my feet
A lear jet, a fancy car,
But still you got them beat
If Valentino courted me
To marry him in Rome
It might be tempting,
But you know I'd rather stay home with you
'Cause you're still the one
Who makes me feel like a queen
CHORUS
BREAKDOWN:
Would you do it for love? ( Wouldn't do it for love! )
Would you do it for money? ( Wouldn't do it for money! )
Would you do it for love? ( Wouldn't do it for love! )
Or what? ( Nothin' in the world honey! )
VERSE3:
I'll never let you go!
Do I need to know any more than this!?!
Lyrics © OBO APRA/AMCOS

Lyrics Licensed & Provided by LyricFind
To comment on specific lyrics,
highlight them