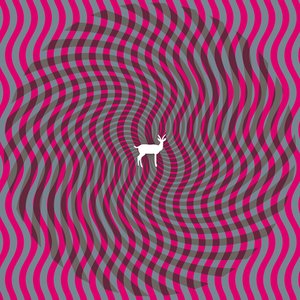 Cryptograms is the second album from Deerhunter, released through Kranky on January 29, 2007. The album received critical praise, including a "Best New Music" mention from Pitchfork Media, and was followed by an EP titled Fluorescent Grey in May, 2007. The album was later released on vinyl together with the Fluorescent Grey EP as a double LP. Deerhunter first attempted to record their second album with acclaimed folk musician Samara Lubleski at Rare Book Room studios. This recording session failed, due in part to the physical and mental state of Cox, who had "walking pneumonia." After this session the band
Read Full Bio
Cryptograms is the second album from Deerhunter, released through Kranky on January 29, 2007. The album received critical praise, including a "Best New Music" mention from Pitchfork Media, and was followed by an EP titled Fluorescent Grey in May, 2007. The album was later released on vinyl together with the Fluorescent Grey EP as a double LP.

Deerhunter first attempted to record their second album with acclaimed folk musician Samara Lubleski at Rare Book Room studios. This recording session failed, due in part to the physical and mental state of Cox, who had "walking pneumonia."

After this session the band returned to the place where they recorded their first album and gave recording another attempt. This time successful, the album was recorded in two parts. The first part was recorded on one day in November 2005, completely filling the reel of tape the band brought with them in the studio. The last song of this recording session, "Red Ink", literally ends with the tape spinning off the reel at the conclusion of the song. The second half, also recorded in one day of November 2005, begins with "Spring Hall Convert". During the recording of the second half Cox had the flu. He explains that "the vocals on all the pop songs are really weird because I was so congested. I always thought I would go back and redo them, but we never did."
Genre not found
Artist not found
Album not found
Search results not found
Song not found
To comment on or correct specific content,
highlight it