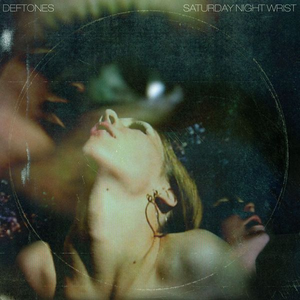 Saturday Night Wrist is the fifth studio album by the American alternative metal band Deftones. It was released on Maverick Records on October 31, 2006. Despite early contributions that were later scrapped, Saturday Night Wrist marks the departure of mainstay Deftones producer Terry Date. The band's fifth album was the product of an arduous and stressful creative process lasting roughly two years and straining relationships within Deftones. Complicating matters, and inspiring many of the album's songs, were frontman Chino Moreno's drug addictions and the crumbling of his marriage. The outcome, however, would be an album met with critical praise. This
Read Full Bio
Saturday Night Wrist is the fifth studio album by the American alternative metal band Deftones. It was released on Maverick Records on October 31, 2006. Despite early contributions that were later scrapped, Saturday Night Wrist marks the departure of mainstay Deftones producer Terry Date.

The band's fifth album was the product of an arduous and stressful creative process lasting roughly two years and straining relationships within Deftones. Complicating matters, and inspiring many of the album's songs, were frontman Chino Moreno's drug addictions and the crumbling of his marriage. The outcome, however, would be an album met with critical praise.

This is the last Deftones album to be released with bassist Chi Cheng before his near-fatal 2008 car accident and his subsequent death in 2013.
Genre not found
Artist not found
Album not found
Search results not found
Song not found
Hole in the Earth
Deftones Lyrics
Can you explain to me how
You're so evil, how?
It's too late for me now
There's a hole in the earth (hole in the earth)
I'm out
There's a hole in the earth
(I'm out)
Can you explain to me now
If you're still able (whilst)
I think you know the truth
There's a hole in the earth
I'm out
There's a hole in the earth
There's a hole in the earth
I hate all of my friends
They all accept our time
There's a hole in the earth
Let's think about
This is the end
Somewhere
This is the end
Somewhere
There's a hole in the earth (a hole in the earth)
There's a hole in the earth (a hole in the earth)
There's a hole in the earth
Lyrics © Warner Chappell Music, Inc.
Written by: Abran Cunningham, Chi Cheng, Chino Camilo Moreno, Frank Delgado, Stephen Carpenter

Lyrics Licensed & Provided by LyricFind
To comment on specific lyrics,
highlight them