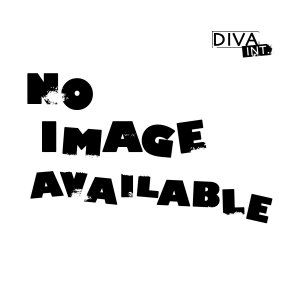 Since serving as the Beatles'springboard to stardom four decades ago, not a lot has been heard from the Hamburg music scene. Well, that's about to change with the unleashing of Diva International, another fab foursome that combines the modern-day sound of the Strokes with the riotous actions of vocalist Arne Buss, whose wild singing recalls nothing so much as the heady heydays of David Bowie and Iggy Pop. Diva International's new single, which is already getting airplay on several tastemaking American stations
Read Full Bio
Since serving as the Beatles'springboard to stardom four decades ago, not a lot has been heard from the Hamburg music scene. Well, that's about to change with the unleashing of Diva International, another fab foursome that combines the modern-day sound of the Strokes with the riotous actions of vocalist Arne Buss, whose wild singing recalls nothing so much as the heady heydays of David Bowie and Iggy Pop. Diva International's new single, which is already getting airplay on several tastemaking American stations, proudly proclaims that "This Ain't No Disco"...but complete with low-slung guitars and ample amounts of attitude, it IS amongst the most innovative and vibrant rock music coming out of the European scene today.
Diva Int. was formed in 2002 by frontman Arne Buss and drummer Manne Uhlig shortly after the two quit a glam-rock outfit called Electric. Electric had released an album in 2000 via Polydor/Universal, played several tours in Germany, Austria and Switzerland and were featured in a European Coca Cola TV commercial, but Buss and Uhlig wanted more. Shortly after forming, Diva Int. signed to Warner / Chappell. Norbert Masch, CEO of Warner/Chappell Germany, early on recognized the potential of Arne Buss's songwriting and signed the artist in 1999. The duo became a real band with the addition of guitarist Achim Koellner and bassist Stefan Endrigkeit in 2003.
Armed with a batch of uniquely compelling songs, the four-piece played the Hamburg club circuit while also landing some German tours, opening up for the likes of The Warlocks, Tricky, Prodigy, The Beatsteaks, Hanin Elias (ATR), The Streets, NoFX and Hellacopters. The building buzz reached the discerning ears of producers like Phil Vinal (Placebo), Daniel Presley (BRMC, Faith No More, The Breeders) and Ken Stringfellow (The Posies, REM), all of whom were interested in working with the band. Presley in particular enthused,"Diva International is really great! I've listened to it about five times now. I really love the voice. The demo you sent is cool. I really like this band "this is something that could really do well outside Germany, as well."
Though flattered by all the attention, the group ultimately decided to rely on their own ability to manage their recordings. Soon after releasing the first promo EP via Rodeostar Records in Germany, "Sold Down The River", Diva Int. gained not only domestic radio airplay but also exposure in Scandinavia. This was followed up by even bigger news: In 2004 some tastemaking radio stations in the U.S. began to spin Diva Int., in particular"Indie 103.1"in Los Angeles, whose syndicated specialty show "Passport Approved"was the first American media outlet to play "Sold Down The River". The response led to interest from several major record labels and, as a result, the fledgling four-piece was invited to perform at the prestigious music conference Musexpo 2005, where they showcased in front of over 500 international attendees on the infamous Sunset Strip in Hollywood.
Helped by this gig in particular, the Diva Int. song "Nothing To Do" has been selected for inclusion on the high-profile Electronic Arts videogame "SSX On Tour." While the game itself is not yet available worldwide for all platforms, the soundtrack will be released imminently. The diverse mix of music in the new title boasts old school metal hits from Iron Maiden, Motorhead and Dio, hip-hop tracks from Jurassic 5, Paul Wall, Blackalicious and Perceptionists, as well as indie-rock hits from Queens of the Stone Age, The Hives, Franz Ferdinand, Bloc Party, Hot Hot Heat, Louis...and, of course, Diva Int.! In addition, "Nothing To Do" will also be featured on the forthcoming EA Sports smasher "Total Club Manager."
While all this was going on overseas, back in Germany elite promo agency Brainstorm was sending out "Ain't No Disco" to more than 200 clubs nationwide, helping the song to become a massive floor-filler for the quartet. Currently Diva Int. is back in Hamburg's renowned Impuls Studios to record three more tracks for their debut album, scheduled for an early 2006 release Edel Records.
To keep fans happy while the final mixing is done on the full-length album, Diva Int. will release the "Sold Down The River EP",which will include a pair of non-album tracks and features an exclusive "Ain't No Disco" remix by Moses Schneider. The limited-edition EP will be available via the band's website as well as on all legitimate download platforms by the end of February 2006.
Genre not found
Artist not found
Album not found
Search results not found
Song not found