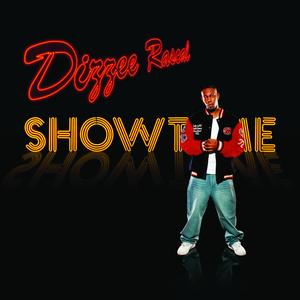 Dylan Mills, known professionally as Dizzee Rascal (born September 18th, 1984), is a grime solo artist, formerly a Roll Deep crew member, who emerged from the UK Garage music scene. His music was a blend of garage MCing, conventional rap, grime and ragga, with some more eclectic samples.

Dizzee began MCing on pirate radio and at raves at fifteen, but since his mainstream success he has distanced himself from the fledgling scene. Rascal grew up in the East End of London in south Bow in a council estate
Read Full Bio
Dylan Mills, known professionally as Dizzee Rascal (born September 18th, 1984), is a grime solo artist, formerly a Roll Deep crew member, who emerged from the UK Garage music scene. His music was a blend of garage MCing, conventional rap, grime and ragga, with some more eclectic samples.

Dizzee began MCing on pirate radio and at raves at fifteen, but since his mainstream success he has distanced himself from the fledgling scene. Rascal grew up in the East End of London in south Bow in a council estate, raised by his single mother, a Ghanaian immigrant. Little is known about his father, though it is thought that he died when Mills was two. He attributes his musical development to a school teacher who allowed him to skip regular classes and spend time working on music on the school computers.

His music is an eclectic mixture of garage and hip-hop beats with an extremely broad palette of influences, ranging from metal guitars to found sounds, drill and bass synth lines, eclectic samples and even Japanese court music. His vocal performance is also distinctive, he uses a fast version of rapping (known as 'spitting') which blends elements from garage MCing, conventional rap, grime and ragga.

Dizzee Rascal has numerous rivals within the Grime scene, mainly from the Bow, East London area. A notable rival of Dizzee Rascal is Crazy Titch who produced and recorded a diss called "Just An Arsehole" which used the backing track of Dizzee's record of "Jus A Rascal".

Dizzee Rascal has had international endorsements deals with urban brand Ecko and designed his own shoe with Nike. He has also worked with cross genre artist, Beck, on a remix of the song Hell Yes.

He released his debut album in 2003, which was called Boy In Da Corner, winning him the 2003 Mercury Prize. His second album Showtime was released in 2004. His third effort, Maths and English was released in 2007. All three albums received critical acclaim. He experienced commercial success in 2008 when Dance Wiv Me reached the number one spot in the UK charts. His fourth album, Tongue n' Cheek was released in 2009, going platinum for sales exceeding 300,000 units in the UK. Dizzee Rascal's album The Fifth was released in 2013, the same year he received an honorary Doctorate of the Arts from the University of East London.

In 2017, Rascal released Raskit, which as well as building on his sound heralded a return on some songs to the grime sound of his earlier albums.

Discography:

Studio albums:

2003: Boy in da Corner
2004: Showtime
2007: Maths + English
2009: Tongue n' Cheek
2013: The Fifth
2017: Raskit.
Genre not found
Artist not found
Album not found
Search results not found
Song not found
we grew up in the ghetto where summertimes short
straight action, you don't stop for a fool
most use crime as a way to pay the bills
the un-lucky ones end up gettin caught
we grew up in the ghetto where the growing gets rough
moneys been around but its never been enough
most ain't givin no choice but to hussle
some break down when the going gets tough
deep in the manners all kinds of different people
mines over east still struggle to be equal
so many characters, 4 main types
the good, the bad, the ugly, and the evil
deep in the manner where the povertys visible
there's not a lot sweet so most look misarable
most cave in to the devil, took the wrong puff
son kick the face but still pray for a miracle
soccastars emerge from the curb
up n coming mcs struggle to be heard
boy.... the next jailbird ??
*censored*s talk murder and they live by there word
shotters keep the money going round
kids goin stray most never get found
iv noticed there a ghetto in every town
the skies are empty because the stars are on the ground
(chorus)
we grew up in the ghetto saw real life pain
real life struggle with real life strain
real life kiddies with real life guns
and real life mothers lose real life sons
gang wars are ruftin on the darf flur on the seeser ??
beef after beef just to be the top geezer
big arms gas, the stratford recs
ghetto high murders gotta maintain reps
what's it all about i ask myself before i swing
more time I'm beefin over any little thing
beefin any area,region or vincity
my ghetto frame of mind makes me prone to hostility
to my bredrons locked up, to my young baby mothers
each and every creed and colour, ghetto sisters and brothers
if you know your from the slums keep reppin no doubt
stay ghetto if you must just remember to get out
Lyrics © Universal Music Publishing Group
Written by: DYLAN KWABENA MILLS

Lyrics Licensed & Provided by LyricFind
To comment on specific lyrics,
highlight them