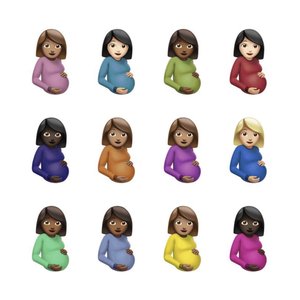 Certified Lover Boy is Drake's sixth studio album and the follow-up to his fifth studio album, Scorpion, which was released on June 29, 2018. On April 9, 2019, Drake first announced that he was working on a new album during the London stop on his Assassination Vacation Tour. In June 2019, Drake once again teased his progress on the album via Instagram, where the caption read: "Album mode In September 2019, multiple publications reported that Drake had finished his album, claiming that the album was set to release in November 2019. These rumors were later proved to be inaccurate." On
Read Full Bio
Certified Lover Boy is Drake's sixth studio album and the follow-up to his fifth studio album, Scorpion, which was released on June 29, 2018.

On April 9, 2019, Drake first announced that he was working on a new album during the London stop on his Assassination Vacation Tour. In June 2019, Drake once again teased his progress on the album via Instagram, where the caption read:

"Album mode
In September 2019, multiple publications reported that Drake had finished his album, claiming that the album was set to release in November 2019. These rumors were later proved to be inaccurate."

On December 10, 2019, Drake made a guest appearance at DaBaby's concert in Toronto, where he revealed that he was working on the album:

"I'ma go back to the crib and try to finish this album up so we can turn up in 2020."

On May 1, 2020, Drake dropped his fifth solo mixtape, Dark Lane Demo Tapes as a precursor to his sixth album. The day before, he announced that the album would be released during the summer of 2020.

On August 14, 2020, Drake released the album's lead single, "Laugh Now Cry Later," which features Lil Durk. Alongside the song's release, Drake announced the title of the album via Instagram.

On October 24, 2020, his 34th birthday, Drake announced that the album would be released in January 2021 via the album's trailer, backtracking on his claims that the album would be released in summer 2020. The trailer saw Drake recreating the covers of his past LPs, which includes February 2009's So Far Gone, November 2011's Take Care, September 2013's Nothing Was the Same and May 2020's Dark Lane Demo Tapes.

However, on January 20, 2021, Drake said the album "won't be dropping in January" via his Instagram stories but did note it would still be releasing later in the year.

The album finally released on September 3rd 2021.
Genre not found
Artist not found
Album not found
Search results not found
Song not found