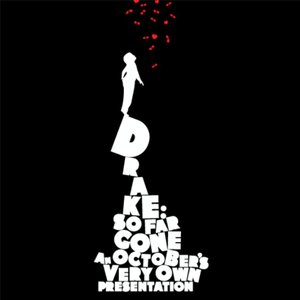 So Far Gone is the debut EP of Canadian artist Drake, released on September 15, 2009, originally released as a mixtape on February 13, 2009. It features only five songs from the mixtape, and two new songs. There are guest appearances by Trey Songz, Lil Wayne, Bun B and Young Jeezy. Its three singles are "Best I Ever Had", "Successful" and "I'm Goin' In" In April 2010, the EP won Rap Recording of the Year at the 2010 Juno Awards. The EP debuted at number 6 on the Billboard 200 with 73,000 units sold. It dropped in the second week
Read Full Bio
So Far Gone is the debut EP of Canadian artist Drake, released on September 15, 2009, originally released as a mixtape on February 13, 2009. It features only five songs from the mixtape, and two new songs. There are guest appearances by Trey Songz, Lil Wayne, Bun B and Young Jeezy. Its three singles are "Best I Ever Had", "Successful" and "I'm Goin' In" In April 2010, the EP won Rap Recording of the Year at the 2010 Juno Awards.

The EP debuted at number 6 on the Billboard 200 with 73,000 units sold. It dropped in the second week to number 9, with sales of 36,000, totalling 109,000 copies sold. Despite being an EP, it was the fifth best selling rap album of 2009. As of June 20, 2010 the album has sold 485,000 copies. The album was certified Gold on July 4, 2010 for sales exceeding 500,000.
Genre not found
Artist not found
Album not found
Search results not found
Song not found
Lust for Life
Drake Lyrics
I'm tryna do it all tonight, I got plans
I got a certain lust for life, and as it stands
Everything is going as right as it can
They tryna shoot down my flight, before it lands
Before it lands, but you could miss me with all that
Diss me, then crawl back
I really wish y'all would fall back
But gettin' rich supposed to solve that
And these days women make offers
And who the hell am I to say no, no, no?
My ex send late night texts
'Cause she don't know how to let go, go, go
Uh, she in love
And as for them pretty light-skinned models
Standin' in the cold, ah, yeah, they with us
Let them girls in for a drink and I'm all in they ear
Saying she should be the one I see every time that I'm here
But when am I really even here?
Black Surburban with the tint on it
Fresher than a pillow with a mint on it
The game got these old handprints on it
But I'ma be the one to pour cement on it
Uh, and start over
And show up in a Margiela tux, I don't really give a fuck
And we only gettin' older
So what I tend to do is to think of today as the past
It's funny when you comin' in first, but you hope that you last
You just hope that it last
Throw your ones up in the air
Throw your ones up in the air for her, oh
Throw your ones up, in the air
Throw your ones up
Lyrics © BMG Rights Management, Kobalt Music Publishing Ltd.
Written by: Aubrey Drake Graham, Noah Shebib

Lyrics Licensed & Provided by LyricFind
To comment on specific lyrics,
highlight them