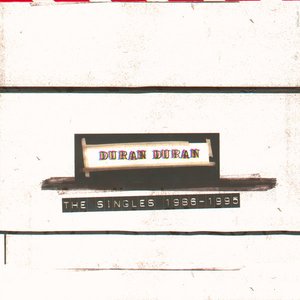 The Singles Box 1986 - 1995
Singles Box Set 1986–1995 is a box set by Duran Duran. Comprising 14 CDs, it was released by EMI 13 September 2004 and features the singles covering the era from Notorious to Thank You. This was the first time many of these tracks, including b-sides and alternate versions, appeared on CD. While a few remixes were also absent from this collection, the most notable missing songs are four b-sides which appeared on various editions of the "Come Undone" single in 1993: "Falling Angel" "Time for Temptation" "Stop Dead" "To the Shore (remix)" "To the Shore" originally appeared on the band's
Read Full Bio
Singles Box Set 1986–1995 is a box set by Duran Duran. Comprising 14 CDs, it was released by EMI 13 September 2004 and features the singles covering the era from Notorious to Thank You.

This was the first time many of these tracks, including b-sides and alternate versions, appeared on CD.

While a few remixes were also absent from this collection, the most notable missing songs are four b-sides which appeared on various editions of the "Come Undone" single in 1993:

"Falling Angel"
"Time for Temptation"
"Stop Dead"
"To the Shore (remix)"

"To the Shore" originally appeared on the band's first album Duran Duran (1981), but due to the playing time limitations of vinyl records, when the album was reissued in 1983 the song was dropped in favour of the new single "Is There Something I Should Know?". The song remained unfamiliar to many who became fans only after their mainstream success in 1983 and after.
Genre not found
Artist not found
Album not found
Search results not found
Song not found
No-no-notorious
No-no-notorious
I can't read about it, burns the skin from your eyes
I'll do fine without it, here's one you don't compromise
Lies come hard to disguise
Let me to fight it out, not wild about it
Lay your seedy judgments, who says they're part of our lives?
You own the money, you control the witness
I hear you're lonely, don't monkey with my business
You pay the profits to justify your reasons
I heard your promise but I don't believe it
That's why I'll do it again
No-no-notorious
Girls will keep the secrets, so long as boys make the noise
Fools run rings to break up, something they'll never destroy
Grand notorious slam, bam, and who really gives a damn
For a flaky bandit?
Don't ask me to bleed about it, I need this blood to survive
You own the money, you control the witness
I hear you're lonely, don't monkey with my business
You pay the profits to justify your reasons
I heard your promise but I don't believe it
That's why I'll do it again
No-no-notorious
Notorious
Notorious
You own the money, you control the witness
I hear you're lonely, don't monkey with my business
You pay the profits to justify your reasons
I heard your promise but I don't believe it
You own the money, you control the witness
I hear you're lonely, don't monkey with my business
You pay the profits to justify your reasons
I heard your promise but I don't believe it
That's why I'll do it again
No
No-no
That's why I'll do it again
No-notorious
Yeah, that's why I'll do it again
No-no-notorious
Yeah, that's why I'll do it again
No-notorious
No-no-notorious (yeah, that's why I'll do it again)
No-notorious
No-no-notorious
Lyrics © Kobalt Music Publishing Ltd.
Written by: John Nigel Taylor, Nick Rhodes, Simon John Le Bon

Lyrics Licensed & Provided by LyricFind
To comment on specific lyrics,
highlight them