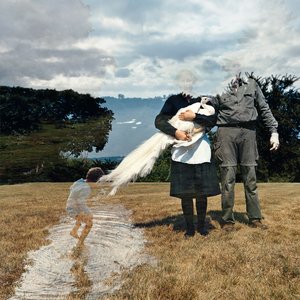 The Bloomington, IN, group Early Day Miners is a self-described "musical cooperative." The group's core members are Daniel Burton, Rory Leitch (both formerly of Ativin), and Joseph Brumley, but the trio enlists a revolving cast of friends for recordings and live performances. Early Day Miners spin American rural music into richly cinematic, experimental textures that contain a prominent streak of melancholy (and some slowcore tendencies). The combo's first release was the seven-song
Read Full Bio
The Bloomington, IN, group Early Day Miners is a self-described "musical cooperative." The group's core members are Daniel Burton, Rory Leitch (both formerly of Ativin), and Joseph Brumley, but the trio enlists a revolving cast of friends for recordings and live performances. Early Day Miners spin American rural music into richly cinematic, experimental textures that contain a prominent streak of melancholy (and some slowcore tendencies). The combo's first release was the seven-song, 49-minute Placer Found, which emerged in 2000 on Western Vinyl. The 2002 LP Let Us Garlands Bring, on Secretly Canadian Records, boasted richer and more fleshed-out landscapes to underpin the vocals of key member Burton. Early Day Miners continued on with 2003's Jefferson at Rest and 2005's All Harm Ends Here out on Secretly Canadian. The next year, the six-song Offshore, which was originally conceived to be a part of Let Us Garlands Bring and featured the production work of Tortoise's John McEntire, was released.

Official website: http://www.earlydayminers.com/
Genre not found
Artist not found
Album not found
Search results not found
Song not found
We have lyrics for 'In The Fire' by these artists:



Hurricane All your promises, and empty lies Have led me to the…
Kiven Closing doors, shut off the roar below But a murmur of…
Morse Neal But before you enter in nothing more can begin All the…
Mr. Sipp Some great news just listen There's nothing in you to be…
Neal Morse But before you enter in nothing more can begin All the…
Roadrunner United King Diamond (KING DIAMOND, MERCYFUL FATE)- vocals Matthew K…
Samuel Medas In the Fire – Samuel Medas Calamity knows my name Tragedy i…
The Robot Ate Me Work work until you die. work work until you die.…



We have lyrics for these tracks by Early Day Miners:



A Common Wealth Forgotten faith Dreaming of space Covered retraced Rememb…
All Harm All harm ends here, All harm ends here, Old faith forgiven…
Centralia Monumental masterpiece Fading in the sun Picture windows b…
Comfort/Guilt You lay me back into the chair The porcelain caught on…
Deserter On a battle ground forefathers Were given ranks Shells and…
East Berlin At Night 1945 New York city lights Snowfall central park Snowfall thr…
Into Pines Dark roads, boundary lines, Canyon walls, silver pines. Ri…
Jefferson bridges of railroad ties quarry swimming pools careless, f…
Light In August The southern cross provides Then buries them alive underfoo…
Offshore Hurricane windswept march A road leading to the sea A land…
Perish Room Everyone's got a story Too sordid to tell. Drifting down e…
Return of the Native Hurricane windswept marsh A road leading to the sea A land…
Sans Revival Give up, giving in Running hand in hand Away from destruct…
Santa Carolina California dust golden day A thousand blackened hours Vaca…
Silvergate It's cold outside Isolation in the wild Many mountains to …
Summer Ends autumn falling the seasons change i'll change your mind f…
The Way We Live Now Nal boneun siseoneul neukkil su isseo Geudaero dagawa (call …
Townes I was born a victim to circumstance, time and chances…

The lyrics can frequently be found in the comments below or by filtering for lyric videos.