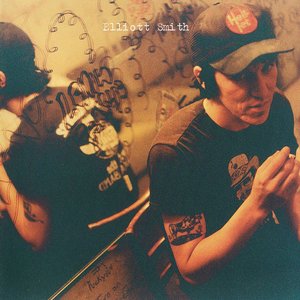 "Either/Or" is the third studio album by American singer-songwriter Elliott Smith. "Either/Or" was recorded in several locations, mostly in Portland, Oregon – while Smith was still a member of Heatmiser – and was produced by Smith, Tom Rothrock and Rob Schnapf. It was released on February 25, 1997 through Kill Rock Stars record label, following Heatmiser's dissolution. Book-ended by its two singles, Speed Trials and Ballad of Big Nothing, "Either/Or" did not chart in the US, but was acclaimed by critics. It has been described as "a bridge between the lo-fi darkness of Roman Candle and Elliott Smith and the
Read Full Bio
"Either/Or" is the third studio album by American singer-songwriter Elliott Smith. "Either/Or" was recorded in several locations, mostly in Portland, Oregon – while Smith was still a member of Heatmiser – and was produced by Smith, Tom Rothrock and Rob Schnapf. It was released on February 25, 1997 through Kill Rock Stars record label, following Heatmiser's dissolution. Book-ended by its two singles, Speed Trials and Ballad of Big Nothing, "Either/Or" did not chart in the US, but was acclaimed by critics. It has been described as "a bridge between the lo-fi darkness of Roman Candle and Elliott Smith and the studio sheen of XO and Figure 8".

The album's title derives from the Søren Kierkegaard book of the same name, in which "either/or" refers to the contrast between aesthetic/subjective experience and ethical/objective being. This existential title is reflective of Smith's interest in philosophy, which he studied at Hampshire College in Massachusetts.

Director Gus Van Sant was highly impressed with the album, incorporating three of its songs; Between the Bars, Angeles and Say Yes along with a new song, Miss Misery, into the Good Will Hunting soundtrack. Miss Misery was nominated for Best Original Song at the 1998 Academy Awards, and was performed at the televised ceremony in an abridged version by Smith, backed by the house orchestra, briefly propelling him into the international spotlight. Online magazine Pitchfork ranked "Either/Or" 59th in its list of the 100 greatest albums of the 1990s. Spin ranked "Either/Or" at number 48 on its list of the best albums from 1987 to 2012. Blender ranked it thirty-sixth in its "100 Greatest Indie Rock Albums Ever" list. In 2013, NME placed "Either/Or" at number 149 on its list of the 500 Greatest Albums of All Time. Consequence of Sound ranked the album No. 97 on their list of best albums ever. Rolling Stone ranked the album at 216 on the 2020 re-release of their 'The 500 Greatest Albums of All Time' list.
Genre not found
Artist not found
Album not found
Search results not found
Song not found
He's pleased to meet you underneath the horse
In the cathedral with the glass stained black
Singing sweet high notes that echo back
To destroy their master
May be a long time 'til you get the call-up
But it's sure as fate and hard as your luck
No one'll know where you are
It's just a brief smile crossing your face
Running speed trials still standing in place
When the socket's not a shock enough
You little child what makes you think you're tough
When all the people you think you're above
They all know what's the matter
You're such a pinball yeah you know it's true
There's always something you come back running to
To follow the path of no resistance
It's just a brief smile crossing your face
Running speed trials standing in place
It's just a brief smile crossing your face
Running speed trials all over the place
Lyrics © Universal Music Publishing Group
Written by: Steven Paul Smith

Lyrics Licensed & Provided by LyricFind
To comment on specific lyrics,
highlight them