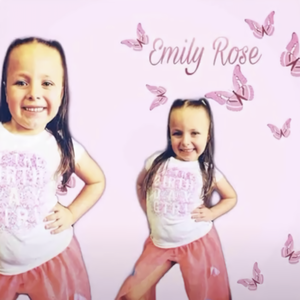 Emily Montes is the self-titled debut album of Emily Montes released on May 27th 2020. The album contains hit tracks, like Take Me Away, which after growing notoriety on TikTok, gained 1 million streams on Spotify and a remix from Snake 3, a friend of Emily Montes. However, Emily's TikTok fame didn't start with the song, or even the album. As stated in many lyrics from the tracks of the album, she has been rising to fame on TikTok, which is not groundless, as she is a semi celebrity in some communities on TikTok, especially for teenagers aged between 14
Read Full Bio
Emily Montes is the self-titled debut album of Emily Montes released on May 27th 2020. The album contains hit tracks, like Take Me Away, which after growing notoriety on TikTok, gained 1 million streams on Spotify and a remix from Snake 3, a friend of Emily Montes. However, Emily's TikTok fame didn't start with the song, or even the album. As stated in many lyrics from the tracks of the album, she has been rising to fame on TikTok, which is not groundless, as she is a semi celebrity in some communities on TikTok, especially for teenagers aged between 14 and 17. A lot of the tracks contain rap like lyrics written by Emily herself. In Untitled, she claims she's "got bars" and follows up with the line, "Twinkle twinkle little star. You don't even know who you are". Other songs where you can observe her self-claimed rap talent are: Emily Montes, Emily Rose, Emily Montes (Corona is Crazy), Emily From The West, and Give me my crown. In multiple tracks, she "disses" multiple artists. A very common artist for her to 'diss' is Nicki Minaj. The reason is ambiguous, but it's assumed that it's because Nicki Minaj is the commonly proclaimed "Queen of Rap". Nicki Minaj has yet to respond to Emily Montes' 'disses'. The album itself was a success, allowing Emily to continue with other hit albums like the also self-titled (with her real name) Emily Rose, and the critically acclaimed Club Emily which saw her collating with Snake 3 and introducing remixes of a lot of the hit tracks from Emily Montes. Currently, Emily Montes has had one of the most successful debut albums for someone aged under 6. She has continued to gain fame from the tracks on the album, so the future of Emily Montes (album) is unclear, but it is likely to only get more popular as time goes on.
Genre not found
Artist not found
Album not found
Search results not found
Song not found
My name's Emily and I'm five
I like playing ROBLOX and I like going outside
I miss school but I'm stuck inside
This virus has me losing my mind
Contributed by Dominic W. Suggest a correction in the comments below.
To comment on specific lyrics,
highlight them