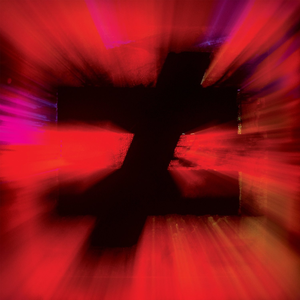 There is more than one artist with this name:

1. "FAUVE" is a French arts collective of music and videography established in 2010 in Paris. The band also uses the not equal to sign ≠. The act depends mostly on story telling through acting, through the spoken word and with interesting musical accompaniment. Fauve has its own record label called Fauve Corp.

2. "Fauve" is a Geneva-born Nicolas Julliard decided to become Fauve in 1999. His previous
Read Full Bio
There is more than one artist with this name:

1. "FAUVE" is a French arts collective of music and videography established in 2010 in Paris. The band also uses the not equal to sign ≠. The act depends mostly on story telling through acting, through the spoken word and with interesting musical accompaniment. Fauve has its own record label called Fauve Corp.

2. "Fauve" is a Geneva-born Nicolas Julliard decided to become Fauve in 1999. His previous non-career moves include various participations in unknown bands such as Grammar & Use and Illford. Fauve explores the margins of songwriting, blending pop, minimal electro, Broadway melodies, easy-listening and bossa-nova. French magazine "Les Inrockuptibles" awarded him a spot in their annual compilation CD "Ceux qu'il faut découvrir". That was in 2004, when Fauve was known as Sombre. Since then, Fauve has collected enough material to produce his first album, released in spring 2006 by Gentlemen Records.
Genre not found
Artist not found
Album not found
Search results not found
Song not found
Partir
FAUVE Lyrics
C'est presque pour ça qu'on a fait Fauve
C'était pour pouvoir se déplacer.
Ça nous a fait énormément de bien quand c'est arrivé.
La meilleure chose à faire pour sortir de notre quotidien c'est de partir en voyage, ça c'est sûr.
Et Fauve à la base c'était fait pour sortir de notre quotidien.
On attendait qu'une chose c'était de partir le plus souvent possible.
Le fait de tourner c'était l'application concrète de ça.
Partir à l'aventure quoi, voila.
Writer(s): fauve

Contributed by Adeline J. Suggest a correction in the comments below.
To comment on specific lyrics,
highlight them