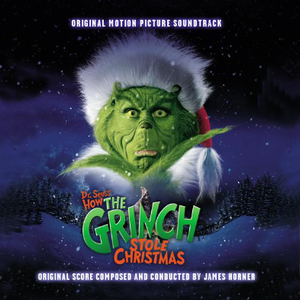 Dr. Seuss' How The Grinch Stole Christmas
Audrey Faith Perry, later known as Faith Hill (born September 21, 1967 in Star, Mississippi), is a successful American country singer, known for her commercial success as well as her much-publicized marriage to country singer Tim McGraw.

The tall blonde songstress's self-titled album, 'Faith, ' sold four million copies worldwide. The album featured her hit single 'This Kiss, ' which topped the charts for three straight weeks and became her first crossover success, hitting number five on the pop charts.
Read Full Bio
Audrey Faith Perry, later known as Faith Hill (born September 21, 1967 in Star, Mississippi), is a successful American country singer, known for her commercial success as well as her much-publicized marriage to country singer Tim McGraw.

The tall blonde songstress's self-titled album, 'Faith, ' sold four million copies worldwide. The album featured her hit single 'This Kiss, ' which topped the charts for three straight weeks and became her first crossover success, hitting number five on the pop charts. The album also featured 'Let Me Go, ' for which Faith received a Grammy nomination in the category of Best Female Country Vocal.

The Come Home Songfacts says that Come Home, Faith Hill's first song to be heard from her seventh studio album was penned by Ryan Tedder about a soldier friend of his who was serving overseas. Hill debuted the song on the CMA Awards on November 9, 2011 and it was made available for download shortly afterwards.

American Heart, the first official single from Faith Hill's seventh studio album was written by Jonathan Singleton and Jim Beavers and tells the story of a woman whom survives her struggles by her faith in the American dream. "It bleeds, it scars, but it shines when times get hard," sings Hill, "you can't break an American heart." The song was released to country radio, for airplay on October 1, 2012. (American Heart Songfacts)
Genre not found
Artist not found
Album not found
Search results not found
Song not found