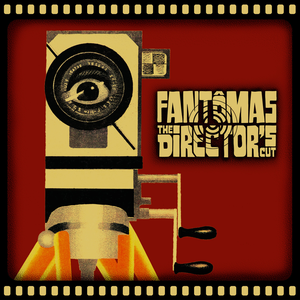 Fantomas stand with their feet planted horizontally across the soft dimensions of your face, warping the shape of your skull and shoulders with their off-color explosions. With expectations withering on the floor, leaving a viscous stink, nothing in their hands is concrete. As a follow-up to their 30-song debut, throughout which vocalist Mike Patton never formed a single actual word, Fantomas offer these 16 new creations, all realigned versions of film soundtracks
Read Full Bio
Fantomas stand with their feet planted horizontally across the soft dimensions of your face, warping the shape of your skull and shoulders with their off-color explosions. With expectations withering on the floor, leaving a viscous stink, nothing in their hands is concrete. As a follow-up to their 30-song debut, throughout which vocalist Mike Patton never formed a single actual word, Fantomas offer these 16 new creations, all realigned versions of film soundtracks, ranging from the notorious theme to Rosemary's Baby to the obscure and peculiar wank of Henry: Portrait of a Serial Killer. While there are many similarities to the dispersed flip-flopping styles of their earlier work, The Director's Cut breaks new ground with a thick jagged axe. First, most noticeably, are the even more varied vocal stylings; Patton's sweet croon on "Experiment in Terror" is nothing you've heard before from him on a Fantomas recording, along with many of the other croaking, spitting, pissing, screaming noises he excretes. Yet another testament to the unabashed genius of Mike Patton and his co-conspirators, leaving those caught up in the rapture with mouths even more full with thick drool.
Genre not found
Artist not found
Album not found
Search results not found
Song not found
The Godfather
Fantômas Lyrics
(eery solo)
(gets heavy)
gaaadhaaaa gadhaaaa
gadhaaaa
gawowowowowowowow
weehaaaw weehaaaw (x2)
gaiaiaiaiaiaiaiaiaiaaah
gaaadhaaaa gaaadhaaaa
gahaaaa
gawowowowowowowow
weehaaaw weeehaaw (x2)
... (tones down to an eery solo again)
yadnaha yadnaha yaaa dnahahahaw
dahdoooo hoooo hooo hooooo
yeahhhhhhhhhhhhaaaaha haaa hawww
yadayada hooooooooooo hooo hooo hooo
Contributed by Liliana B. Suggest a correction in the comments below.
To comment on specific lyrics,
highlight them