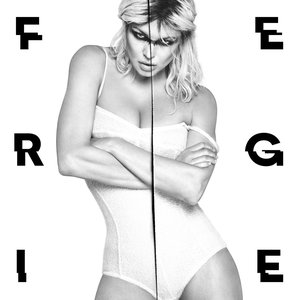 Over 10 years after her first solo album "The Dutchess", American singer Fergie of Black Eyed Peas released her second studio album, "Double Dutchess" on September 22, 2017 In 2014, she released single "L.A. Love (La La)" featuring rapper YG and produced by DJ Mustard (Rihanna, Trey Songz). For her comeback, Fergie was rumoured to have been working with will.i.am, Mike WiLL Made-It, RoccStar, Rae Sremmurd, Charlie Puth, Toby Gad, and Nicki Minaj. Fergie described her new album as "a modern version" of her 2006 solo effort "The Dutchess", which sold close to 4 million copies in the US with
Read Full Bio
Over 10 years after her first solo album "The Dutchess", American singer Fergie of Black Eyed Peas released her second studio album, "Double Dutchess" on September 22, 2017

In 2014, she released single "L.A. Love (La La)" featuring rapper YG and produced by DJ Mustard (Rihanna, Trey Songz). For her comeback, Fergie was rumoured to have been working with will.i.am, Mike WiLL Made-It, RoccStar, Rae Sremmurd, Charlie Puth, Toby Gad, and Nicki Minaj.

Fergie described her new album as "a modern version" of her 2006 solo effort "The Dutchess", which sold close to 4 million copies in the US with three No. 1 hits on the US Billboard Hot 100. She stated: "I went on two tours with the Peas, since my last solo album, all over the world. And, you know, dove into the electro scene, but coming from hip-hop-pop origins, and bringing some of my love of rock and reggae. So very much a cornucopia of music. It's the 2015 version of me."

She also told Ryan Seacrest back in 2013: "It's so not forced, so when I do come out with my album, I'm going to be really proud of it".

Towards the end of January 2016, Fergie was seen in Paris and London, shooting music videos and promotional photo shoots for her new album. She has reportedly been working on several videos with director Ben Mor with whom she has worked in the past on Black Eyed Peas music videos for "I've Gotta Feeling" and "Don't Stop The Party".

On 24 February 2016, the demo for a new track called "It Ain't Nothin'" leaked online.
Genre not found
Artist not found
Album not found
Search results not found
Song not found
Hungry
Fergie Lyrics
This special
Biggest
Global
Huh
Yeah
Woo
Yeah
Hmm yeah
Hmm yeah
To say it's complicated, understatement of the year
Well maybe conflict made it a new flavor in your ear
They know that I'm a problem, that's why everybody scared
Whatever doesn't kill you, can make you an ill-ionaire, yeah
Uh, just turn the headphones up or make the windows roll up
I make they hands go up
When I show up and I blow it 'til I'm full up, wait, hold up
Girl up in the mirror, uh
Only one I fear, uh
You say you the realest
I told you I'm the illest
Sick
Sick
Hmmm hungry
Starving uhmm
Not thirsty
Hm hm hm just hungry
Ambitious, still hungry
Still hungry
Woo!
I'm moonwalking on marble floors (introduce yourself)
Rick Ross, I'm just drippin' sauce
Bitches see me and they all just wave (boss)
Rolls Royce and we call this Wraith (woo)
I fuck up money like I'm Escobar
Ballin', ballin', Kobe Bryant, that boy living large
No room for medium, that means you thinkin' small
Ferrari, Fergie, switching gears, she rockin' with a boss (boss)
I close my eyes, I must be telepathic
Look over haters, tripling my assets (boos)
It takes courage to accomplish these things
Fergie's my queen, I'm the king, now come kiss on our rings
Sick (woah)
Sick
Hmmm hungry
El Chapo
Starving
Rinzel, umhmm
Not thirsty
Hm hm hm just hungry
Ferrari Fergie
Ambitious
Still hungry
Still hungry
Lyrics © BMG Rights Management, Universal Music Publishing Group, Sony/ATV Music Publishing LLC
Written by: BRENDAN PERRY, LISA GERMAINE GERRARD, STACY FERGUSON, WILLIAM LEONARD ROBERTS

Lyrics Licensed & Provided by LyricFind
To comment on specific lyrics,
highlight them