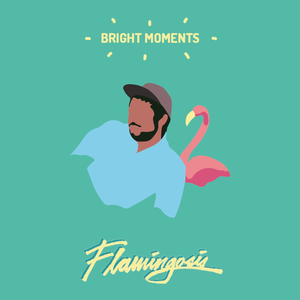 New Jersey native Aaron Velasquez a.k.a 'Flamingosis' makes beats and electronic music in the ilk of J Dilla with respect to the hip/hop tradition. He was signed to Grappa Frisbee Records, a net label based in Connecticut and is currently part of the KEATS//COLLECTIVE. (https://soundcloud.com/keats-collective)

http://flamingosis1.bandcamp.com/
http://soundcloud.com/flamingosis
https://www.facebook.com/pages/Flamingosis/98321883816?ref=br_tf
http://keatscollective.bandcamp.com/album/flamingosis
http://twitter.com/MrFlamingosis
Genre not found
Artist not found
Album not found
Search results not found
Song not found
We have lyrics for 'Bright Moments' by these artists:



Pride of Mind youkou o sai ni uke tada hitotsu no michi o boku…



We have lyrics for these tracks by Flamingosis:



1978 Come all ye fair and tender ladies Be careful how you…
Brunch at the Bodega Timbero, toca la timba! Toca la timba...! Timba timbero me …
Down For The Fifth Time Left your mark In a distant past But somehow it's all gone…
Finesse (Hey Baby) Yeah Yeah Hey, baby Subwoman Oh, yeah Yeah Hey, baby Subwom…
Love Me in Everything I'm still here after telling you, so long I'm still here bab…
Ohhh Baby Ohhh Baby Ohhh Baby I-ahhh've been missing you Ohhh Baby I-a…
She Loved Me She was here with me today Walking softly holding hands And …

The lyrics can frequently be found in the comments below, by filtering for lyric videos or browsing the comments in the different videos below.