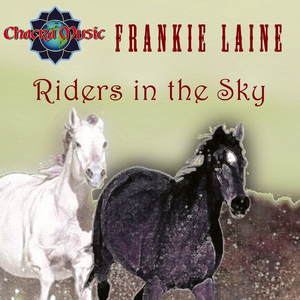 Frankie Laine, born Francesco Paolo LoVecchio (30 March 1913 – 6 February 2007), was an American singer and one of the more successful hit-makers of the late 1940s and early 1950s. Laine has had worldwide sales of over 250 million disks, and has earned 21 gold records. Originally a rhythm and blues influenced jazz singer, his energetic, passionate style has led some to consider him the first of the blue-eyed soul singers. Eventually he expanded to such varied genres as popular standards
Read Full Bio
Frankie Laine, born Francesco Paolo LoVecchio (30 March 1913 – 6 February 2007), was an American singer and one of the more successful hit-makers of the late 1940s and early 1950s. Laine has had worldwide sales of over 250 million disks, and has earned 21 gold records. Originally a rhythm and blues influenced jazz singer, his energetic, passionate style has led some to consider him the first of the blue-eyed soul singers. Eventually he expanded to such varied genres as popular standards, gospel, folk, country, rock 'n' roll, and a hard-driving (and slightly campy) form of western/Americana.
... Throughout the 1950s, Laine enjoyed a second career singing the title songs of Hollywood films and television shows, including: Gunfight At OK Corral, 3:10 To Yuma, Bullwhip, and Rawhide. His rendition of the title song for Mel Brooks' 1974 movie Blazing Saddles won an Oscar nomination for Best Song, and his recording of "Rawhide" for the television series of the same name has become a classic of the genre.
Genre not found
Artist not found
Album not found
Search results not found
Song not found
An old cowpoke went riding out one dark and windy day
Upon a ridge he rested as he went along his way
When all at once a mighty herd of red-eyed cows he saw
A'plowin' through the ragged skies and up a cloudy draw
Yi-pi-yi-ay, Yi-pi-yi-o
Ghost herd in the sky
Their brands were still on fire and their hooves were made of steel
Their horns wuz black and shiny and their hot breaths he could feel
A bolt of fear went through him as they thundered through the sky
For he saw the riders comin' hard and he heard their mournful cry
Yi-pi-yi-ay, Yi-pi-yi-o
Ghost riders in the sky
Their faces gaunt, their eyes were blurred, their shirts all soaked with sweat
They're ridin' hard to catch that herd but they ain't caught them yet
They've got to ride forever in that range up in the sky
On horses snortin' flame an' fire, as they ride on, hear them cry
Yi-pi-yi-ay, Yi-pi-yi-o
Ghost riders in the sky
As the riders loped on by him, he heard one call his name
"If you want to save your soul from hell a' ridin' on our range"
"Then cowboy change your ways today or with us you will ride"
"A-tryin' to catch the Devil's herd across these endless skies."
Yi-pi-yi-ay, Yi-pi-yi-o
Ghost riders in the sky
Ghost riders in the sky
Lyrics © O/B/O APRA/AMCOS

Lyrics Licensed & Provided by LyricFind
To comment on specific lyrics,
highlight them