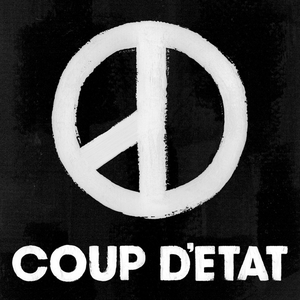 Kwon Jiyong (Hangul: 권지용; born August 18, 1988 in Seoul, South Korea), known by his stage name G-DRAGON, is the leader of the YG Entertainment Korean boy group BigBang.

Jiyong is the vocalist/rapper of the group, alongside T.O.P. He is a widely-accepted and talented songwriter, having won the 'Songwriter Award' in 2007 from MKMF. Jiyong has taken on an active role of composing songs for Big Bang, such as their hit song 'Haru Haru'.

He was originally supposed to debut as a child hip-hop artist in hope of gaining fame
Read Full Bio
Kwon Jiyong (Hangul: 권지용; born August 18, 1988 in Seoul, South Korea), known by his stage name G-DRAGON, is the leader of the YG Entertainment Korean boy group BigBang.

Jiyong is the vocalist/rapper of the group, alongside T.O.P. He is a widely-accepted and talented songwriter, having won the 'Songwriter Award' in 2007 from MKMF. Jiyong has taken on an active role of composing songs for Big Bang, such as their hit song 'Haru Haru'.

He was originally supposed to debut as a child hip-hop artist in hope of gaining fame, popularity, and success like Lil' Bow Wow and Lil' Romeo did in the states. However he was unable to release an album and was limited to only appearing in YG artists' albums. On January 2001, Jiyong debuted on the album, "Daehanmingook Hip-Hop Flex" as a rapper. He was later recruited with TaeYang (태양) to act in JinuSean's MV as their minis, which happened on February of the same year.

Afterward he began to train for his planned debut as the hip-hop group, GDYB, with Tae Yang. During his training, he was already featured on songs and appearing in MVs by Perry, Se7en, JinuSean, Masta Wu, Wheesung, YG Family, Gummy, Swi.T, and Lexy. GDYB was allowed to release 2 songs for YG Family's second album and appear alongside Se7en for the World Cup, but they, unfortunately, were never able to release an album nor debut. In 2004, both Tae Yang and Jiyong were listed as YG's fresh, new faces and was scheduled that year. However, those plans were quickly cancelled by Hyun Suk, who had planned on forming a 4-6 member group. It wasn't until 2 years later, in 2006 YG Entertainment Inc. stated that Big Bang was finally able to announce their official debut. All the members of Big Bang are G-Dragon, T.O.P, Taeyang, Seungri, and Daesung.
Genre not found
Artist not found
Album not found
Search results not found
Song not found