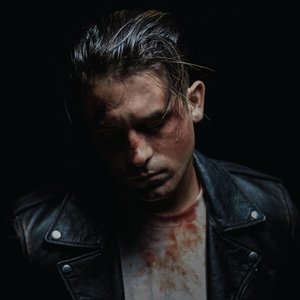 Released on December 15, 2017, "The Beautiful & Damned" is G-Eazy's third studio album. The album's title is the same as F. Scott Fitzgerald's second novel, which follows a young and affluent couple as they navigate New York nightlife in the 1920s. Gerald compared the novel to the themes of the album in an interview with Entertainment Weekly: "It in the '20s and was this time of overindulgence—going out too much, drinking too much. Ultimately had to deal with the mess they made the night before the morning after. That's mirroring my lifestyle: G-Eazy lives this crazy, over-the-top lifestyle without
Read Full Bio
Released on December 15, 2017, "The Beautiful & Damned" is G-Eazy's third studio album. The album's title is the same as F. Scott Fitzgerald's second novel, which follows a young and affluent couple as they navigate New York nightlife in the 1920s. Gerald compared the novel to the themes of the album in an interview with Entertainment Weekly:
"It in the '20s and was this time of overindulgence—going out too much, drinking too much. Ultimately had to deal with the mess they made the night before the morning after. That's mirroring my lifestyle: G-Eazy lives this crazy, over-the-top lifestyle without consequence, and Gerald is left to clean up his mess every morning."
It was announced on June 14th, 2017 during ComplexCon 2017 that the album would be released on the last Friday of the "fall", December 15th, 2017.
Genre not found
Artist not found
Album not found
Search results not found
Song not found
The Beautiful & Damned
G-Eazy Lyrics
Ever seen a devil with a halo?
Ever seen an angel with some horns?
Everybody got their own demons
Everybody fightin' their own war, oh
When you move as fast as I'm movin'
All the toxic things that I'm using
All the substances I'm abusin'
All the sex, and the drugs, and the boozin'
The decision is mine for the choosin'
But I can't understand what I'm losin'
'Cause I been this way it's not a new thing
I know a Gemini can be confusing
Split right down the middle like there's two of me
No hiding, I bare all nudity
This is everything that comes with celebrity
Criticism, ridicule and the scrutiny
Think about what I spent on some jewelry
But it all comes back to me usually
And it's none of y'alls business truthfully
You don't know 'bout the fame, what it do to me
I'm talking to myself like every night
You could try to be a better guy
But to understand a Gemini
Angel, devil, it's both him and I
Demons in me they just multiply
If I don't kill 'em all, I never try
Life is short, and men lie, women lie
But a legend he could never die
Ever seen a devil with a halo? (yeah)
Ever seen an angel with some horns? (y'know)
Everybody got their own demons
Everybody fightin' their own war
I can be an angel sometimes, I can be real fucked up
I miss you only sometimes, I give you real tough love
'Cause I'm a devil with a halo, whoa-oh-oh
Yeah, put the hours in, put the work in
Swear I try so hard to be perfect
But sometimes shit feels like a burden
'Cause I still ain't shit but a person
Switch lanes in the Porsche that I'm swervin'
Tell myself slow down off the bourbon
"When you drive like that, it made me nervous"
Not tonight, not closing the curtains
When I die, not trying to see hell
Feel like I'm headed that way in a V12
And I just broke up with my female
On tour, had to do it by email
But that's all I'ma save you the detail
Therapy with a beat and a freestyle
Either way, live today, I'ma be well
'Cause I never wanna let 'em see me fail
I'm talkin' to myself, "what's wrong with you?
You should make some songs to turn up to
Thinkin' too much like you usually do
'Til you drink some liquor, then you're cool
Throw your brain away, that's all it takes
Dumb it down, but that's not what he makes
Then say fuck the sales, and fuck the 'biz
It's not that easy Gerald, nothing is"
Ever seen a devil with a halo (yeah)
Ever seen an angel with some horns (y'know)
Everybody got their own demons
Everybody fightin' their own war
I can be an angel sometimes, I can be real fucked up
I miss you only sometimes, I give you real tough love
'Cause I'm a devil with a halo, whoa-oh-oh
Lyrics © Sony/ATV Music Publishing LLC, Kobalt Music Publishing Ltd.
Written by: Dakarai Gwitira, Georgia Sinclair, Gerald Gillum, Madison Katherine Wolf, Mali Koa Hood, Zoe Nash

Lyrics Licensed & Provided by LyricFind
To comment on specific lyrics,
highlight them