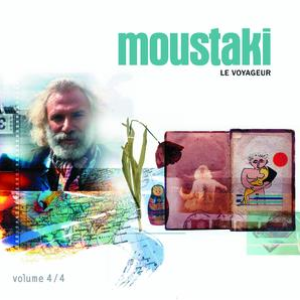 Georges Moustaki (1934-2013) was a singer-songwriter of Greek Jewish origin.

Moustaki was born Yussef Mustacchi on the 3rd May 1934 in Alexandria, Egypt, of Sephardic Jewish parents who had moved there from Corfu, and who ran a bookshop in the city. The family spoke Italian at home, but Georges (then Yussef) spoke Arabic with his friends and attended a French school to which his Francophile parents sent him and his sisters. In 1951 he moved to Paris
Read Full Bio
Georges Moustaki (1934-2013) was a singer-songwriter of Greek Jewish origin.

Moustaki was born Yussef Mustacchi on the 3rd May 1934 in Alexandria, Egypt, of Sephardic Jewish parents who had moved there from Corfu, and who ran a bookshop in the city. The family spoke Italian at home, but Georges (then Yussef) spoke Arabic with his friends and attended a French school to which his Francophile parents sent him and his sisters. In 1951 he moved to Paris, where he was inspired by the young Georges Brassens, in honour of whom he changed his name to Georges Moustaki.

Moustaki wrote and sang in French, Italian, Greek, Spanish, English, Yiddish, and Arabic. Early influences included Edith Piaf, with whom Moustaki carried on a year-long romance. His pan-national approach to music made him a star in Europe in the late sixties and early seventies.

He died on the 23rd May 2013 in Nice, France.
Genre not found
Artist not found
Album not found
Search results not found
Song not found
La Mer M'A Donné
Georges Moustaki Lyrics
La mer m'a donné sa carte de visite
Pour me dire:" Je t'invite à voyager.
J'ai de grands chevaux à la crinière blanche
Et puis j'ai dans ma manche tant de bateaux.
J'ai du vent qui enivre ceux qui veulent me suivre
Dans l'illusion facile de la douceur des îles.
Terres inconnues où les filles les moins sages
Vivent sur les rivages à moitié nues"

La mer m'a donné une carte du monde
Mystérieuse et ronde comme un galet
Mais je t'ai trouvé étendue sur le sable
Fragile et désirable. Je t'ai désirée.
Plus belle qu'un voyage, plus douce, plus sauvage
Plus calme et plus cruelle que la mer qui m'appelle.
Dans tes yeux ouverts, le ciel était bleu tendre
Tu m'as laissé te prendre comme on prend la mer
Comme on prend la mer.


Contributed by Nathaniel W. Suggest a correction in the comments below.
To comment on specific lyrics,
highlight them