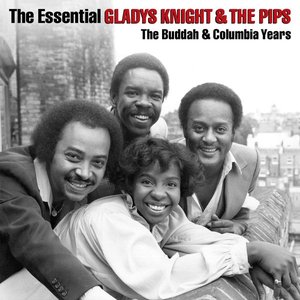 The Essential Gladys Knight & The Pips
Gladys Knight & The Pips were a soul and rnb family musical act from Atlanta, Georgia, United States, active from 1953 to 1989. The group is best known for their string of hit singles on Motown's 'Soul' record label and Buddah Records from 1967 to 1975, including the songs "I Heard It Through the Grapevine" (1967) and "Midnight Train to Georgia" (1973). The longest-lived incarnation of the act featured Gladys Knight on lead vocals alongside backup singers 'The Pips'
Read Full Bio
Gladys Knight & The Pips were a soul and rnb family musical act from Atlanta, Georgia, United States, active from 1953 to 1989. The group is best known for their string of hit singles on Motown's 'Soul' record label and Buddah Records from 1967 to 1975, including the songs "I Heard It Through the Grapevine" (1967) and "Midnight Train to Georgia" (1973). The longest-lived incarnation of the act featured Gladys Knight on lead vocals alongside backup singers 'The Pips', which included her brother Merald "Bubba" Knight as well as their cousins Edward Patten and William Guest.

Gladys Knight, born on May 28, 1944, developed her singing style while singing with her family at Baptist church functions. Though the group first released recordings in 1958, their career really got started when Motown founder Berry Gordy witnessed them perform at Harlem's Apollo Theater in 1966 and felt very impressed. With a career following spanning decade after decade, featuring many hits, the group has been inducted into the Rock & Roll Hall of Fame in Cleveland, Ohio.
Genre not found
Artist not found
Album not found
Search results not found
Song not found
(Come and walk with me)
(We can go where peaceful waters flow)
If loneliness surrounds you
And rain clouds always hang around you
And wakin' up each day gets you down
(Gets you down, gets you down)
And if the life that you're leading
Seems hollow then maybe
What you're needing
Is someone to turn your world around?
Take my hand and walk with me
Let me teach you how to smile
And I'll show you skies where gentle breezes blow
And I'll take you where peaceful waters flow
(Peaceful waters flow)
If you let me, I'll take you
Where peaceful waters flow
(Come and walk with me)
(We can go where peaceful waters flow)
Now if the sunshine hurts your eyes, boy
Then it's time for you to realize, boy
Beyond this moment there's a better day
(Better day, better day)
And if you let me
I'll guide you, mmm
I'll always be there, right there beside you
Reaching every step of your way
Come take my hand and walk with me awhile
Let me teach you how to smile
And I'll show you skies, where gentle breezes blow
And I'll take you where peaceful waters flow
(Peaceful waters flow)
Hey, hey, if you trust me
I'll take you there where peaceful waters flow
(Come and walk with me)
(We can go) where peaceful waters flow
Lyrics © Universal Music Publishing Group
Written by: JAMES D. WEATHERLY

Lyrics Licensed & Provided by LyricFind
To comment on specific lyrics,
highlight them