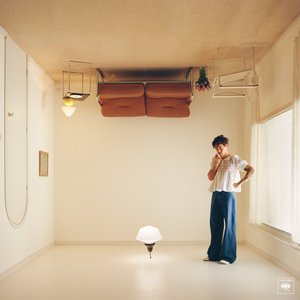 The lead single from Harry's upcoming third album Harry's House, "As It Was" sees Styles singing in a somewhat sorrowful voice about his bittersweet feelings of loneliness and the past, masking it with synths and an upbeat sound reminiscent of music from the 80s. In an interview, Styles describes the song as about "metamorphosis, embracing change and former self, perspective shift and all that kind of stuff." It was followed by several teases through the You Are Home campaign and was first announced the song title and release date on March 28, 2022 with several visual shots from the Music
Read Full Bio
The lead single from Harry's upcoming third album Harry's House, "As It Was" sees Styles singing in a somewhat sorrowful voice about his bittersweet feelings of loneliness and the past, masking it with synths and an upbeat sound reminiscent of music from the 80s.
In an interview, Styles describes the song as about "metamorphosis, embracing change and former self, perspective shift and all that kind of stuff."
It was followed by several teases through the You Are Home campaign and was first announced the song title and release date on March 28, 2022 with several visual shots from the Music Video.
Genre not found
Artist not found
Album not found
Search results not found
Song not found
(Come on, Harry, we wanna say goodnight to you)
Holdin' me back
Gravity's holdin' me back
I want you to hold out the palm of your hand
Why don't we leave it at that?
Nothin' to say
When everything gets in the way
Seems you cannot be replaced
And I'm the one who will stay, oh
In this world, it's just us
You know it's not the same as it was
In this world, it's just us
You know it's not the same as it was
As it was, as it was
You know it's not the same
Answer the phone
"Harry, you're no good alone
Why are you sittin' at home on the floor?
What kind of pills are you on?"
Ringin' the bell
And nobody's comin' to help
Your daddy lives by himself
He just wants to know that you're well, oh
In this world, it's just us
You know it's not the same as it was
In this world, it's just us
You know it's not the same as it was
As it was, as it was
You know it's not the same
Go home, get ahead, light-speed internet
I don't wanna talk about the way that it was
Leave America, two kids follow her
I don't wanna talk about who's doin' it first
(Hey)
As it was
You know it's not the same as it was
As it was, as it was
Lyrics © Universal Music Publishing Group, CONCORD MUSIC PUBLISHING LLC
Written by: Harry Edward Styles, Thomas Edward Percy Hull, Tyler Sam Johnson

Lyrics Licensed & Provided by LyricFind
To comment on specific lyrics,
highlight them