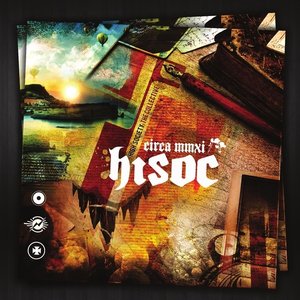 Circa MMXI: The Collective
HIGH ART We believe High Art stands alone and needs no justifier. Great art brings people from all walks of life to a common table. " …the presence of good art will unconsciously refine a community and poor art will do it incalculable harm." -Robert Henri HIGH LIFE The essence of this collective is indeed counter-cultural. We enter the game with our own set of standards that will not be changed by the industry. One defining element is the biblical worldview that drives our very existence and streams through our art. HiSoc will strive for success, while at the same
Read Full Bio
HIGH ART
We believe High Art stands alone and needs no justifier. Great art brings people from all walks of life to a common table.

" …the presence of good art will unconsciously refine a community and poor art will do it incalculable harm."
-Robert Henri

HIGH LIFE
The essence of this collective is indeed counter-cultural. We enter the game with our own set of standards that will not be changed by the industry. One defining element is the biblical worldview that drives our very existence and streams through our art. HiSoc will strive for success, while at the same time avoid the bondage of greed and nihilism.

" For what does it profit a man to gain the whole world and forfeit his life?"
Jesus Christ

HIGH CHARITY
At every turn, there is the promotion of self-service and self-preservation. HiSoc believes in creating Music with a Purpose for a Purpose. We will give our time and a portion of all proceeds to support various causes across the globe.

" A true revolution of values will soon cause us to question the fairness
and justice of many of our past and present policies. On the one hand,
we are called to play the Good Samaritan on life's roadside,
but that will be only an initial act. One day we must come to see
that the whole Jericho Road must be transformed so that men and
women will not be constantly beaten and robbed as they
make their journey on life's highway. True compassion is more than
flinging a coin to a beggar. It comes to see that an
edifice which produces beggars needs restructuring."
MLK, Jr.
Genre not found
Artist not found
Album not found
Search results not found
Song not found